COMMUNITY INFORMATION MEETING
Westwood Woodland
Frequent Transit
Development Area
Mosaic is seeking input on how to realize Port Coquitlam's Frequent Transit Development Area through the redevelopment of properties along Westwood Street.
In keeping with the concept for this neighbourhood, we have a plan for new homes and street-level businesses within two new buildings in this neighbourhood that borders Coquitlam.
The intent of this webpage is to share our concept. Community Information Sessions were held in October 2021 for nearby residents. Mosaic's proposal is currently being evaluated by City Staff. The next opportunity for Public Input will be determined when Council decides the proposal is ready to advance to public hearing process.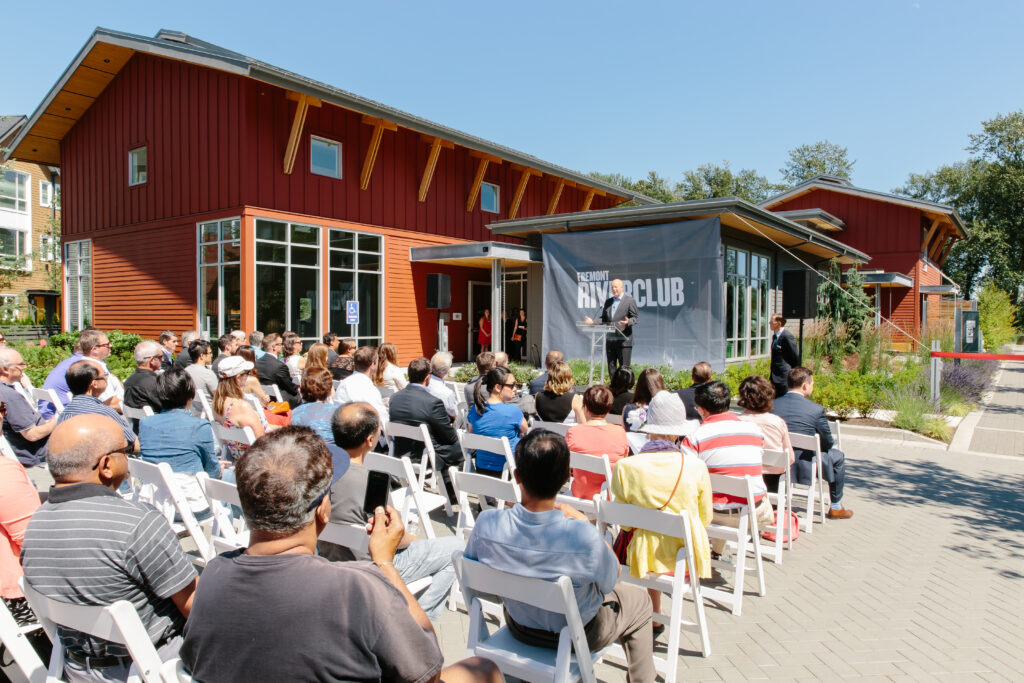 Mosaic Homes
Mosaic has a long history of designing and building communities in the Tri-cities and specifically in Port Coquitlam, with nearly 2,000 families already living in a Mosaic home in the Tri-Cities.
We are proud of the contributions we've made, specifically to Port Coquitlam, including our placemaking at Fremont as well as our work supporting organizations like the Port Coquitlam Community Foundation and Hawthorne Seniors Care Community.
Following the Official Community Plan
Mosaic has submitted a rezoning application for the properties located at 646, 3650, 3640 & 3620 Westwood Street and 3639 & 3643 Woodland Drive as part of the Westwood Woodland Frequent Transit Development Area approved by Council in 2020.
We are seeking a rezoning to allow for one 26-storey building and one 28-storey building that will include 232 homes and 260 homes, as well as over 12,000 square feet of commercial space for small businesses such as street-front retail and cafés, as well as personal and professional services.
Our rezoning application also includes 3-storey townhomes fronting Woodland Drive.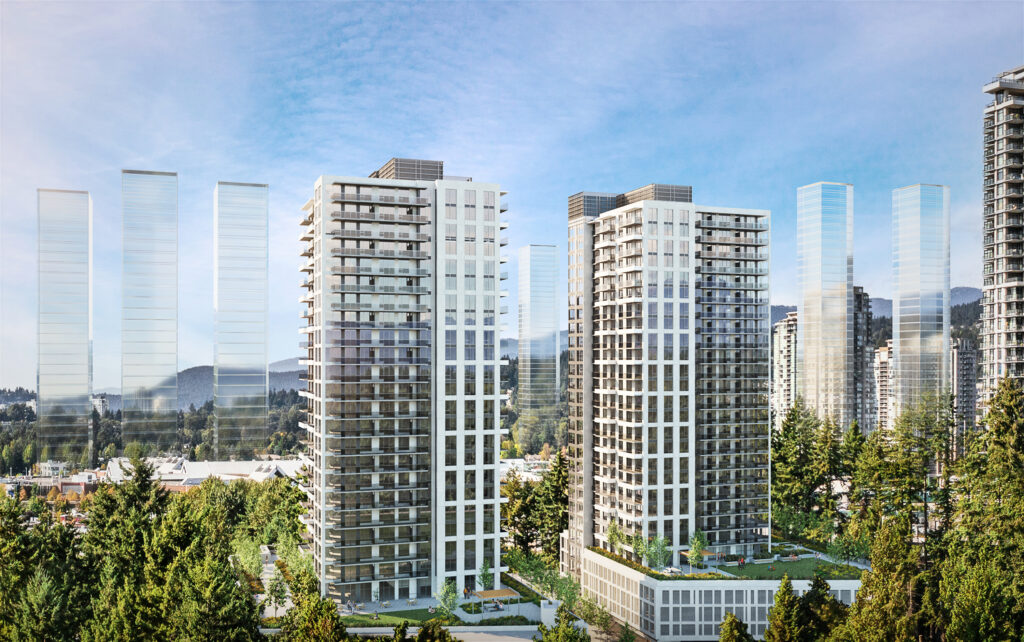 APPROVED OFFICIAL COMMUNITY PLAN DIRECTION
"Higher-density built form fronting Westwood Street would allow for consideration of both mid-rise (woodframe) construction and high-rise (concrete) construction as appropriate to the context of the development."
– Staff Report to Council dated for meeting February 11, 2020 approved by Port Coquitlam Senior Staff
Council Meeting for Adoption of Bylaw 4161 (OCP Amendment) – February 25, 2020
"Lower-density, ground oriented built form fronting Woodland Drive that is compatible with the existing single residential character of the community."
– Staff Report to Council dated for meeting February 11, 2020 approved by Port Coquitlam Senior Staff
Council Meeting for Adoption of Bylaw 4161 (OCP Amendment) – February 25, 2020
Setting & Neighbourhood
Port Coquitlam's Frequent Transit Development Area exists to:

1. Locate more people close to transit.

2. Appropriately scale down from the +37-storey existing and planned towers on adjacent Coquitlam lands to a lower-density Port Coquitlam neighbourhood.
Westwood Street
Coquitlam's west side of Westwood Street will be redeveloped with multiple high-rise towers.
With the Evergreen Line, nearby Lincoln Station and the redevelopment of Coquitlam Town Centre Mall, the east side of Westwood Street is Port Coquitlam's opportunity to accommodate growth within walking distance to rapid transit while appropriately scaling down density to the residential neighbourhood east of Westwood Street.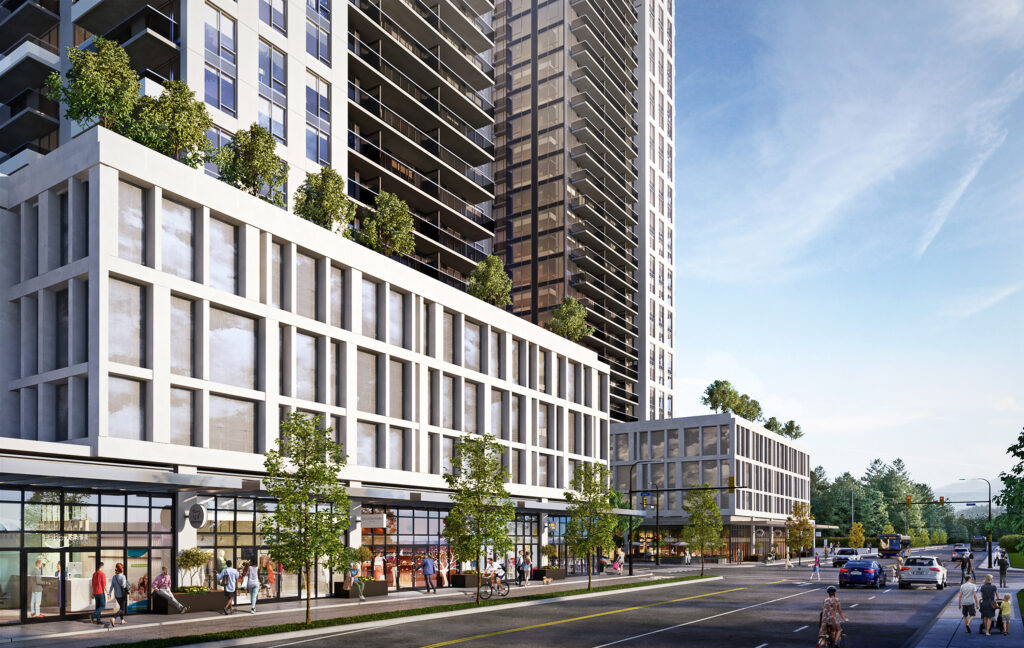 Urban Design
Mosaic has thoughtfully considered the neighbourhood while developing this concept for a new great place in Port Coquitlam. Shorter than the adjacent towers in Coquitlam, and with 3-storey homes addressing Woodland Drive neighbours.
Variety of New Homes
Mosaic's redevelopment concept meets the needs of a growing Port Coquitlam, providing a diversity of home types to support a wide variety of community members.
Community Contributions
1. Mosaic will contribute over $11,000,000 in bonus density payments to Port Coquitlam's Community Amenities Reserve and Special Needs Housing Reserve funds.
2. Construct Anson Avenue to connect Woodland Drive to Westwood Street facilitating better access for neighbouring residents as well as improving and constructing roadworks, sidewalks, and boulevards on parts of Westwood Street and Woodland Drive.
3. Encourage transit use and add bike paths connecting to the West Coast Express and SkyTrain plus greenways and walking trails.
4. Space for businesses to serve the needs of the community, potentially including street-front retail, cafés, as well as personal and professional services.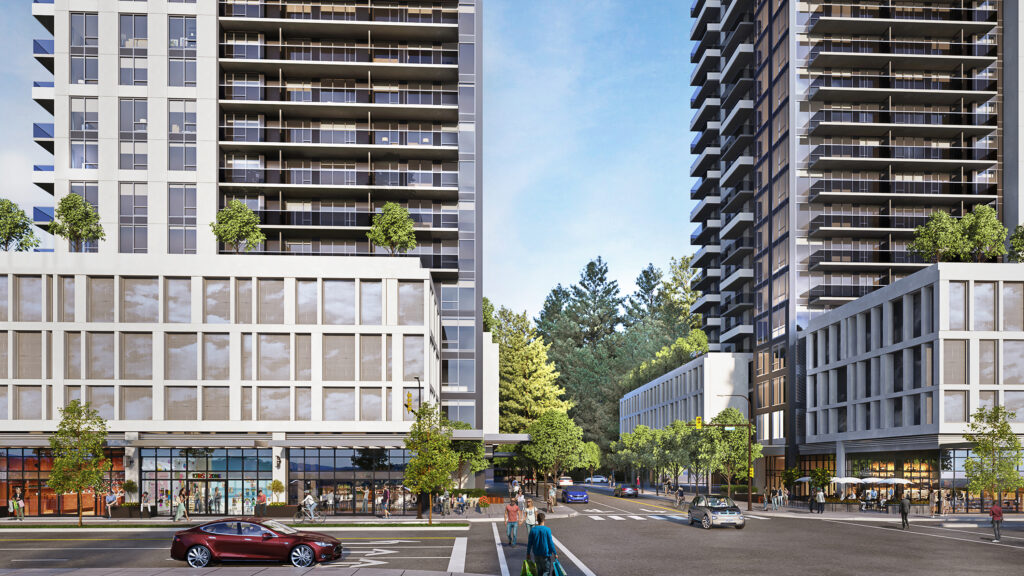 Live Chat
Our Live Chat sessions from October 2021 are now closed. We thank all of those community members who provided feedback during our initial information sessions. The next opportunity for public input will be when Council & Staff set a public hearing date. In the meantime, if you have any comments or questions please fill out the form below.
We want to hear from you
If you have any questions, comments or feedback please let us know and a member from our team will get back to you.