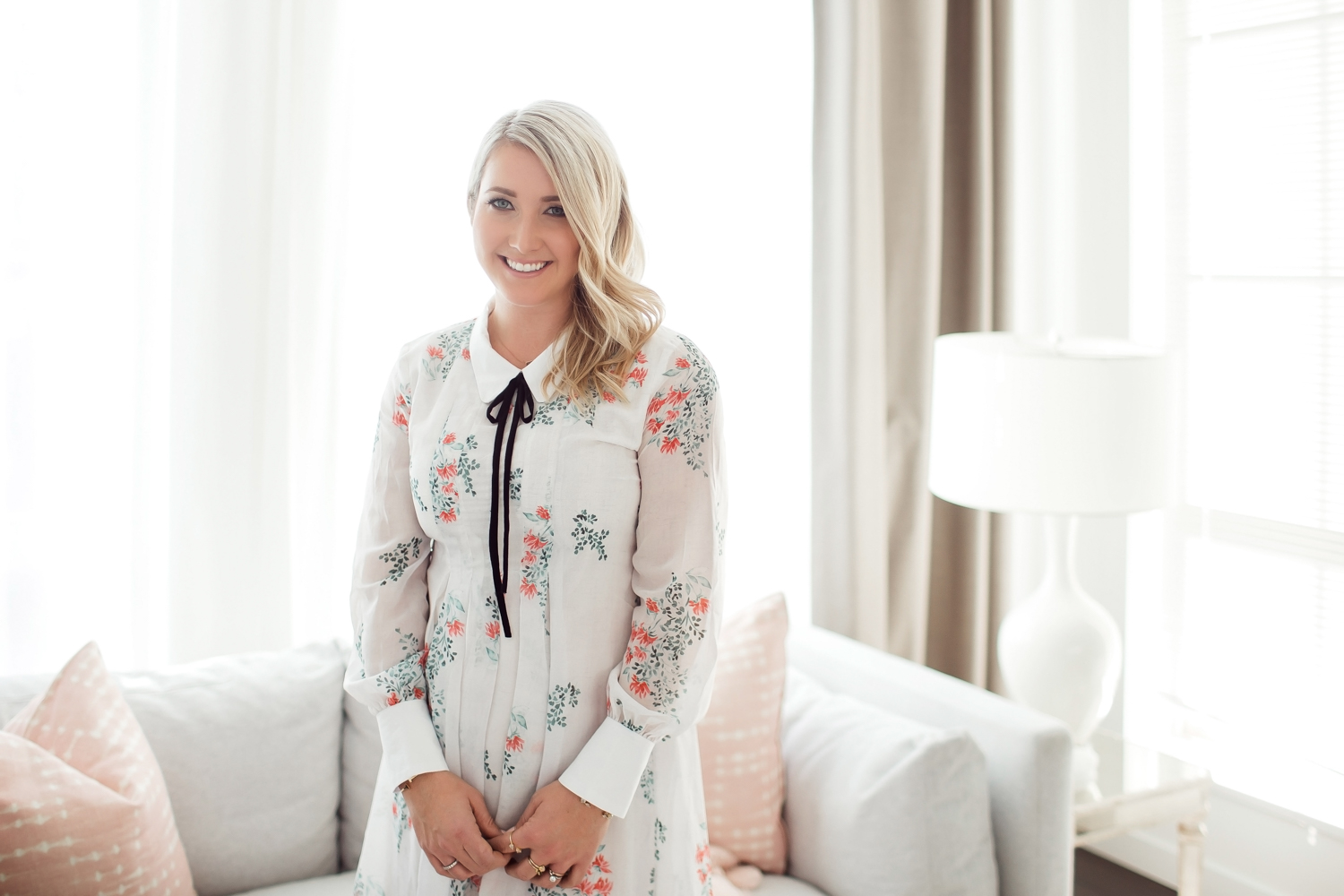 After a busy Christmas season and a long, wintery January, Valentine's Day is the perfect pick-me-up and a wonderful excuse to entertain in your home. Whether you are just entertaining your special someone or a larger group, there are endless opportunities to bring little touches of love into your home that will make it the perfect space for hosting.
We had the pleasure of partnering with Monika Hibbs to host Valentine's Brunch at our Kitchner Rowhomes in South Surrey. Monika's fun and beautiful Valentine's Day design inside the Kitchner Boothroyd Model Home made for a warm and unique space that was perfect for entertaining her special guests in the spirit of this special day.
Are you getting ready to host your friends and loved ones this Valentine's Day? As a leading lifestyle and home décor voice and a big fan of this special day, Monika has shared some tips with us on how to best decorate your home for entertaining in a way that will make every one of your guests feel the Valentine's Day love.
Draw your guests in with fresh floral scents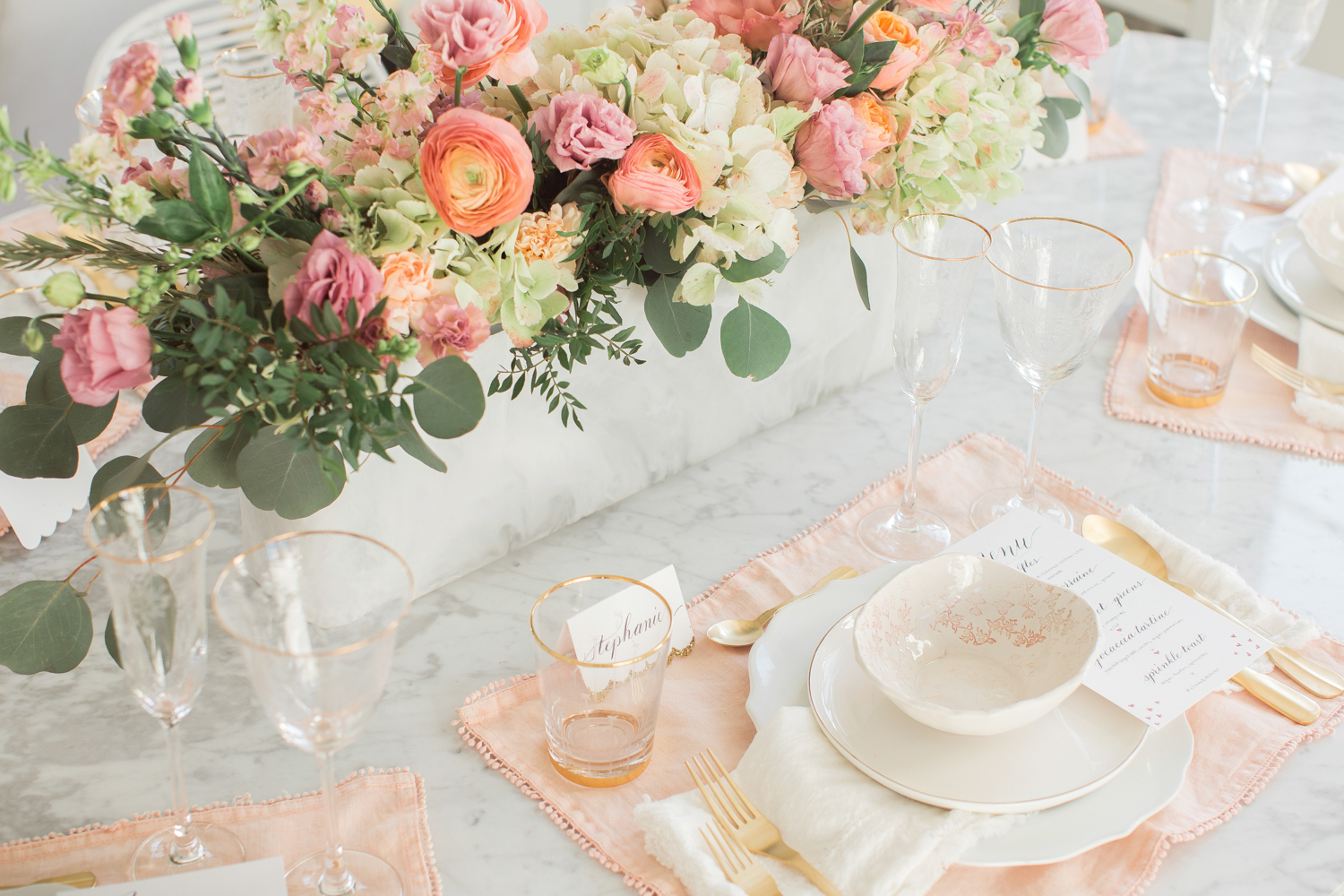 Fresh blooms bring little bursts of early spring into your space and are the perfect way to begin transitioning your home décor into the next season. Pull together bunches and bouquets, placing them throughout your space for a design touch that looks and smells amazing. Most importantly, be sure to draw attention to your table with a floral centrepiece. Florista, located in Fort Langley, did an amazing floral arrangement with a mix of floral types and colours to drawn in your attention and create a statement piece for the dining room table.
When it comes to selecting flowers, everyone has their own personal preference. It is important not to get caught up in tradition with expansive red roses. Personalize your space by selecting some of your favourites, and opting for whimsical, delicate florals that will soften and bring a delicate, romantic feel to any room.
Win their love with subtly layered fragrances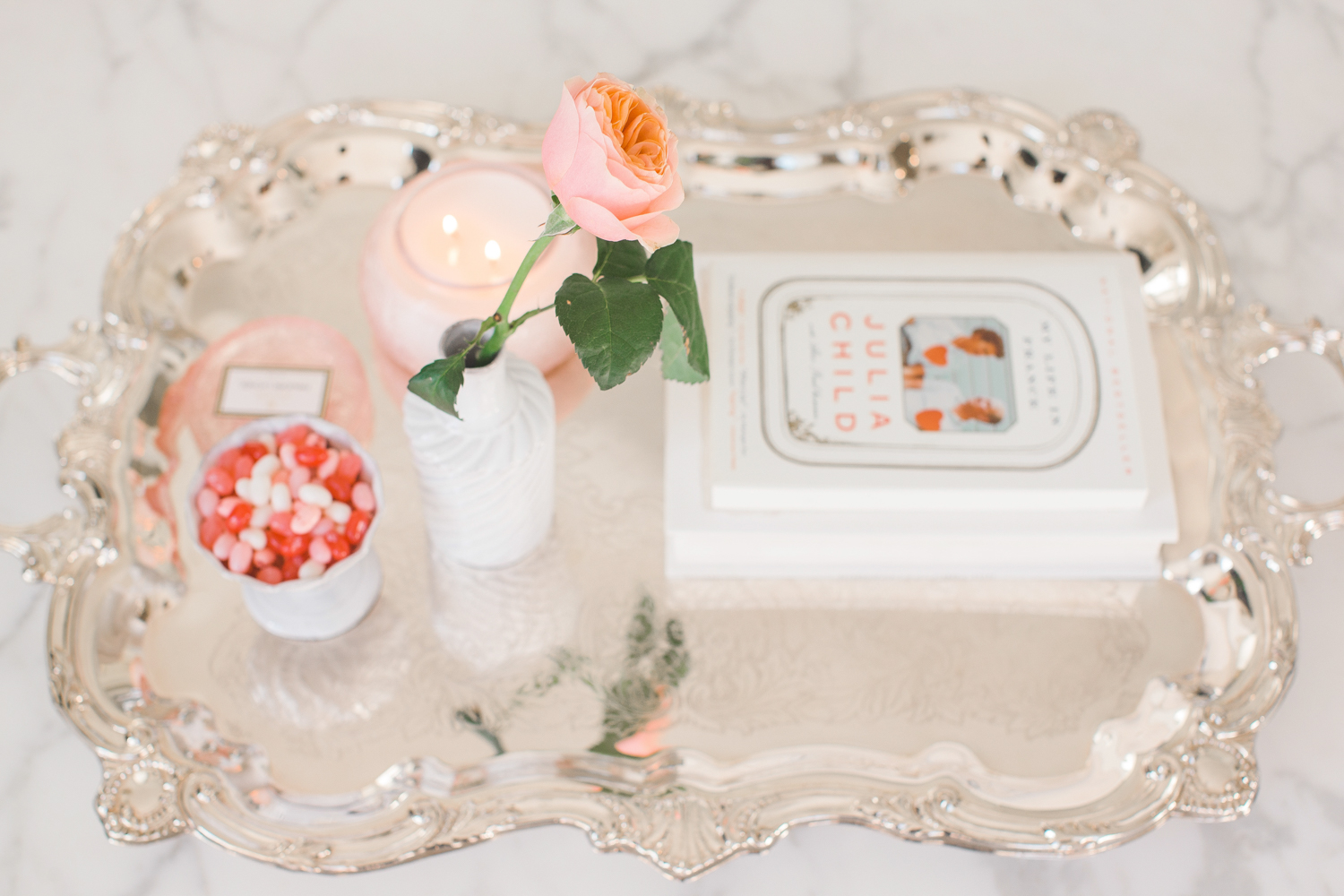 Flowers bring a subtle fragrance into your space that is perfectly complemented by a lightly scented candle. Layer with a scent that doesn't overpower the floral aromas in your space, making the environment comfortable and enjoyable for your guests. Be sure to choose a larger candle that will add a pop of colour and jives with your Valentine's Day theme; red or pink will pull the room together nicely.
Since the weather can still be cooler this time of year, making candles a part of your décor is also an excellent way to make your space feel warm, welcoming and relaxing on chillier days.
Make home where the heart is with heart-shaped décor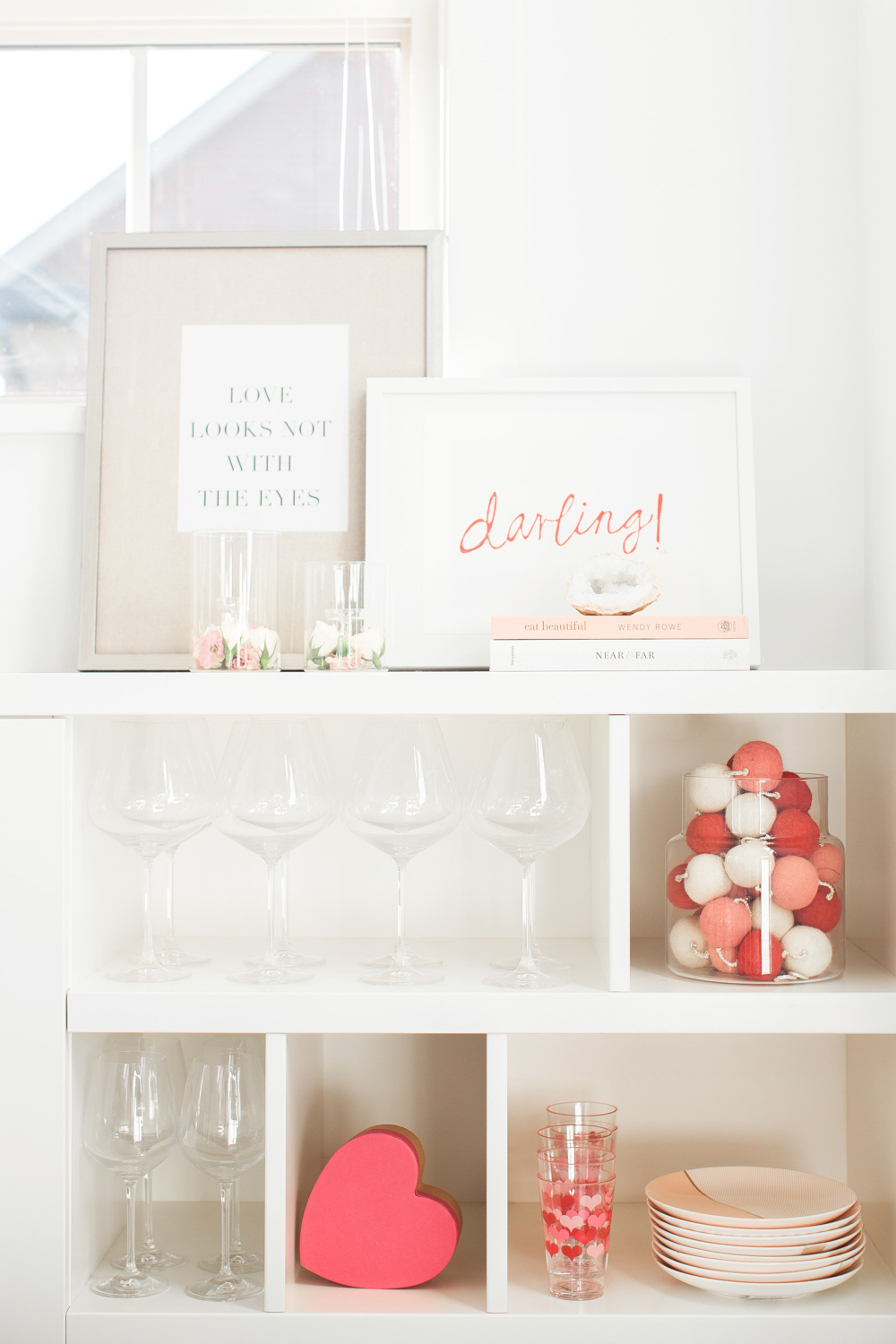 Choosing heart-shaped décor made from traditional materials such as marble or carved wood is a great way to run the Valentine's Day theme throughout your space in a subtle way that is not tacky or over the top. The best part? These design pieces can be integrated into your home décor year-round. Choose lighter and understated colours that blend nicely into your space and may not immediately catch the eye.
Satisfy a sweet tooth with themed treat bowls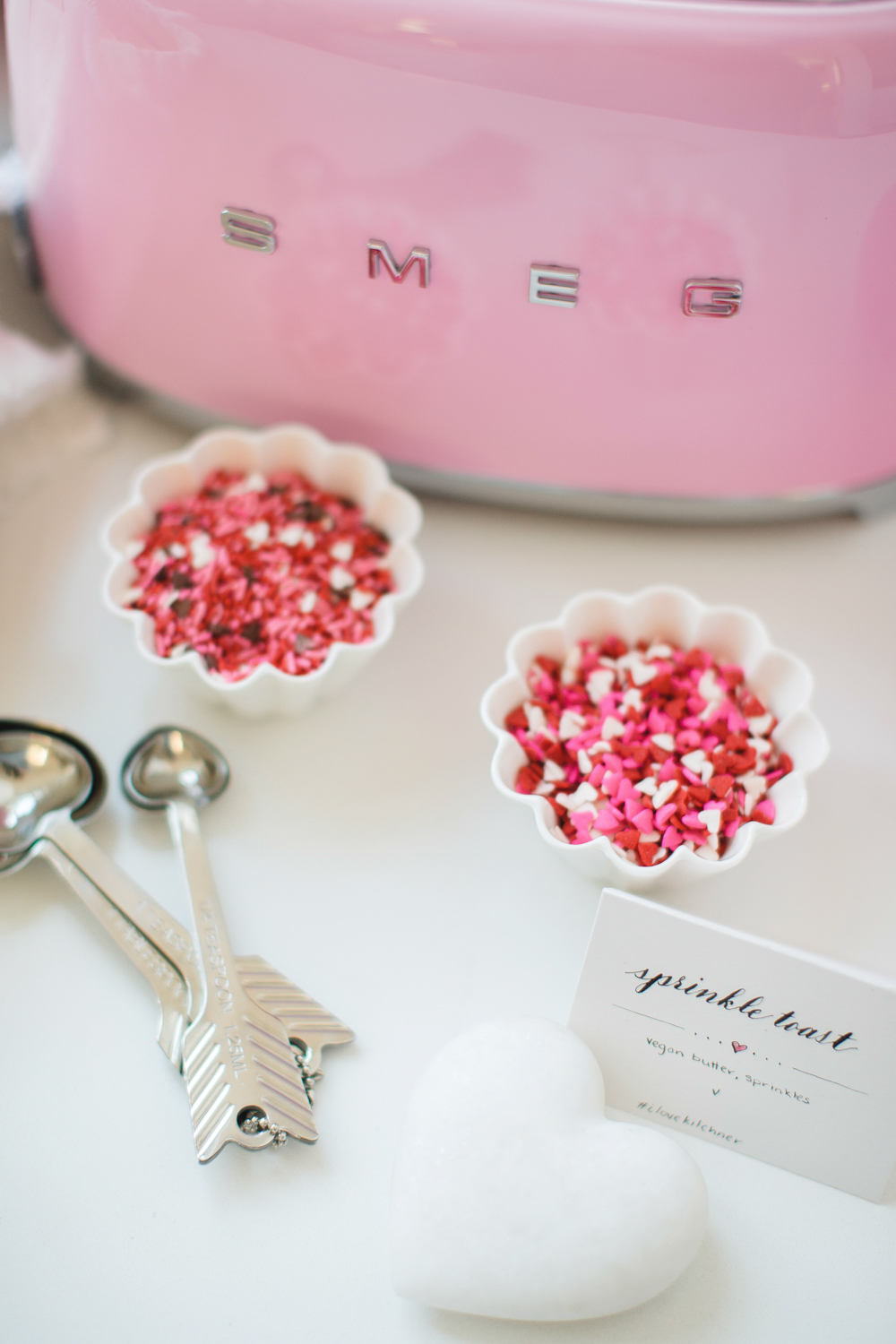 Treats are a great way to keep your guests content and bring a sweet touch into your space. Fill small, delicate treat bowls with red, white and pink candy that draws your guests' attention and satisfies the sweet tooth in the room. Jelly beans, cinnamon hearts and themed chocolate kisses are some great options and are crowd-pleasers. Place the treat bowls throughout your space where your guests can easily access them as they chat and catch up before and after your meal. 
Valentine's Day is the perfect time to entertain, and an easy theme to work with when you're decorating your home. It can be easy to go too far and get tacky with your décor, but working with these subtle tips will help you impress your guests while keeping your space lightly themed and comfortable. You're sure to receive compliments from your invitees on your design selections.
If you're looking for inspiration on where to get started, from now until Valentine's Day, stop by the Kitchner Home Store at 24th and 163rd St in South Surrey. Snap a pic of Monika's design, tag @monikahibbs, @mosaic_homes and @thecrossdesign and use the hashtag #ilovekitchner. When you post, you will be entered to win $500 to The Cross Design – a great place to get started on your own project. We're looking forward to showing you around the Kitchner Home Store soon!