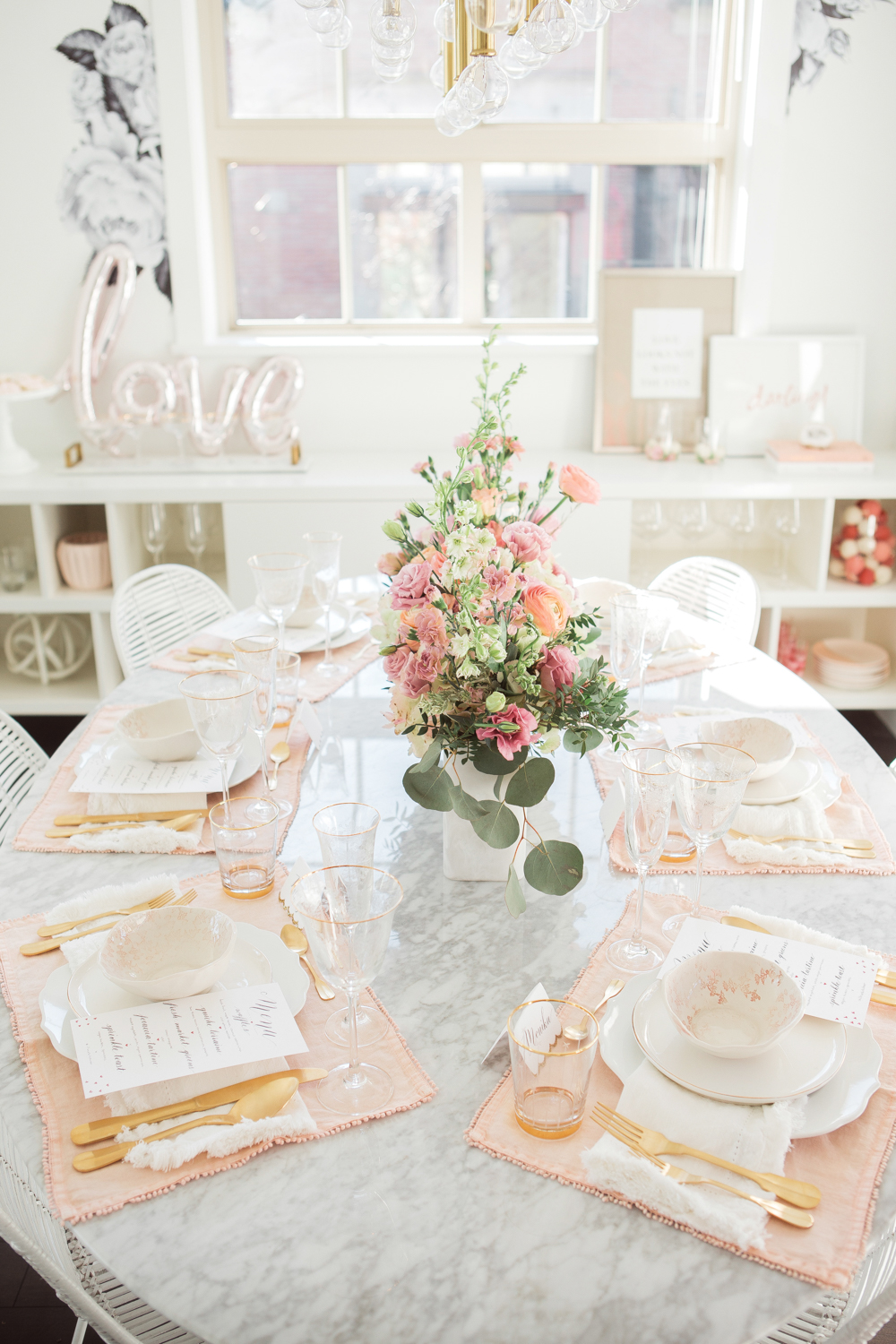 Valentine's Day is often seen as an occasion that is reserved for couples to celebrate with a candle-lit dinner and bouquet of roses. Yet, the way we see it, this time of year is the perfect excuse to connect with the people you love, beyond your relationship. To truly feel the love this Valentine's Day, welcome your closest friends or family into your home to celebrate them in the best way possible – with a Valentine's Day brunch!
Of all meals, brunch is a great way to bring your friends and family together in a casual (and wallet-friendly) way this Valentine's Day. There are endless ways to make your get-together special by adding a pinch of creativity, individuality and, of course, love, to your planning & entertaining process.
Last week, Mosaic had the pleasure of partnering with lifestyle and design expert, Monika Hibbs, to host a delightful brunch at the Kitchner Home Store in South Surrey, where we've just released the last half of our Georgian-style rowhomes available for purchase. Monika is no stranger to hosting fun and creative food gatherings for her friends and loved ones, and she's given us some tips on the best way to make your Valentine's Day brunch one to be remembered, this year and for years to come.
Recommend a dress-code to elevate your Valentine's Day Brunch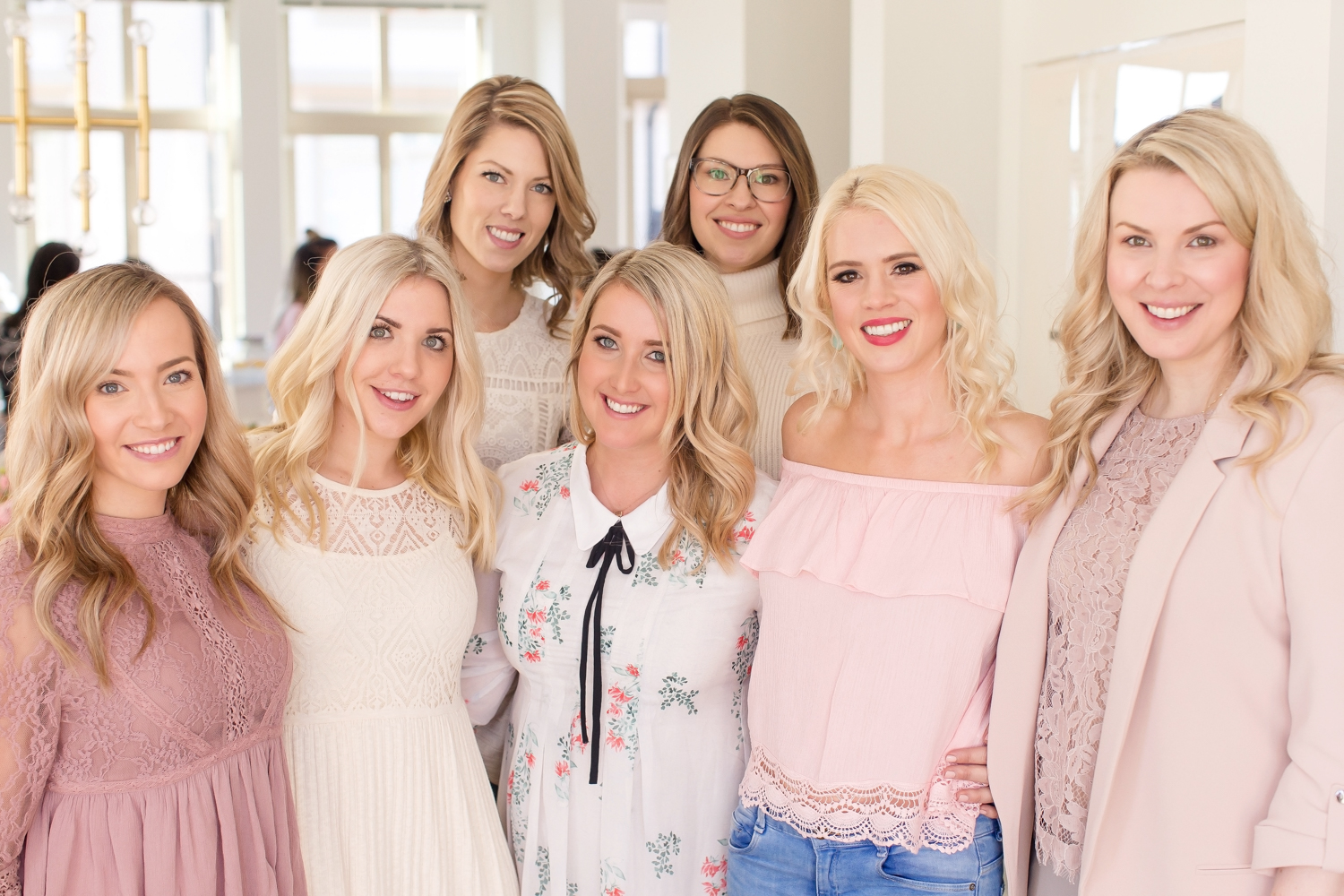 Valentine's Day comes with an excellent colour palette to work with, and you can guarantee that many of your guests will have something in their wardrobes to work with. Consider asking your friends to come to your Valentine's Day brunch dressed up for the occasion. This adds a fun component and will automatically elevate brunch from casual to classy. Not to mention that it will make your event extra photo-friendly. Be sure to let your guest list know that coordinated outfits are more than welcome!
Work with the theme from beginning to end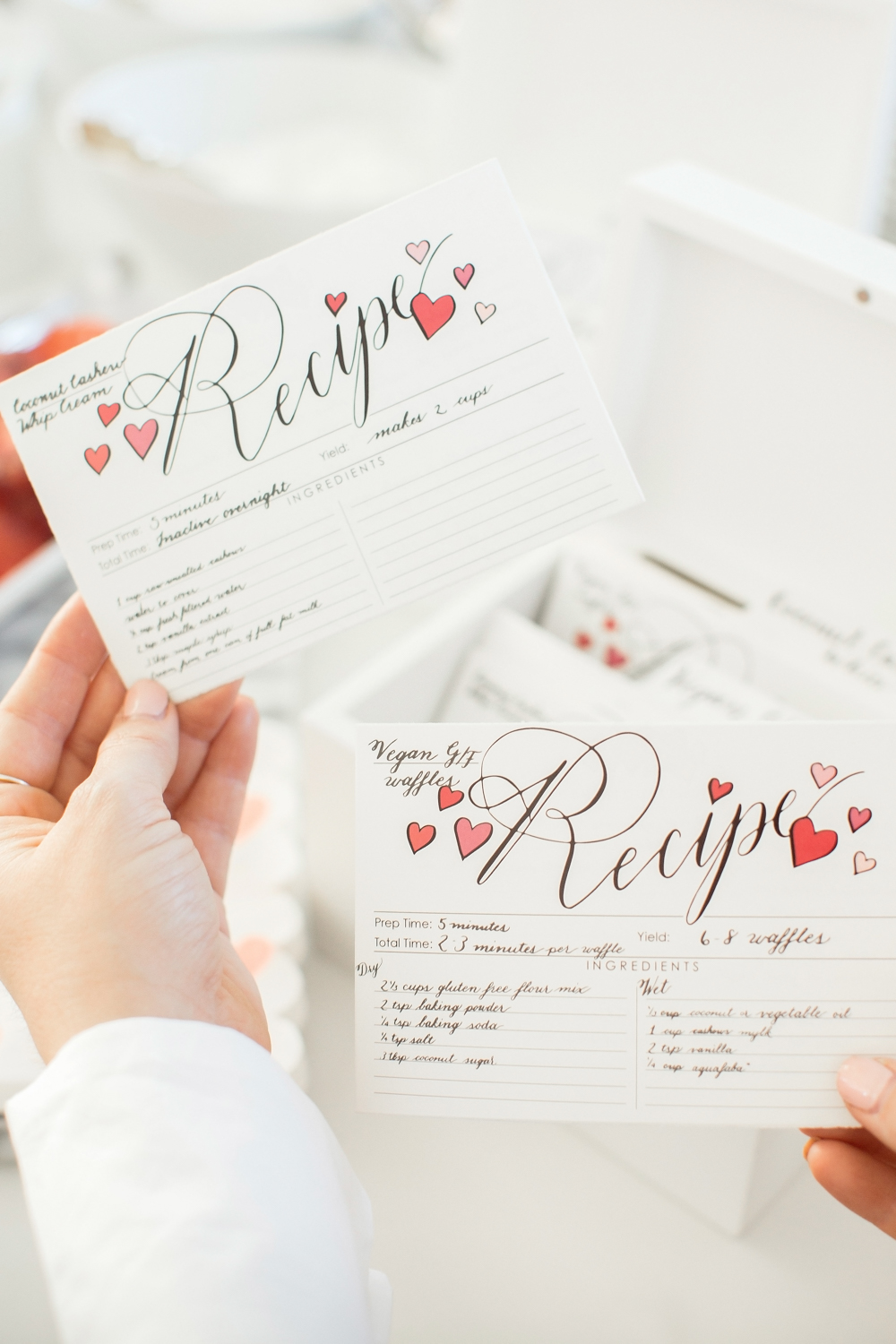 A few personalized details can go a long way. Skip the Facebook event and opt for something more traditional, such as hand-written invitations that are distributed to your guests in the mail. Taking the time to do this is a gesture that will not go unnoticed and is sure to make your guests feel loved this Valentine's Day. Carry this detail through to the Valentine's Day brunch event itself with handwritten menus and place cards. Little touches like this are thoughtful, unique and are sure to make a big impact.
Style your event according to your space and the number of guests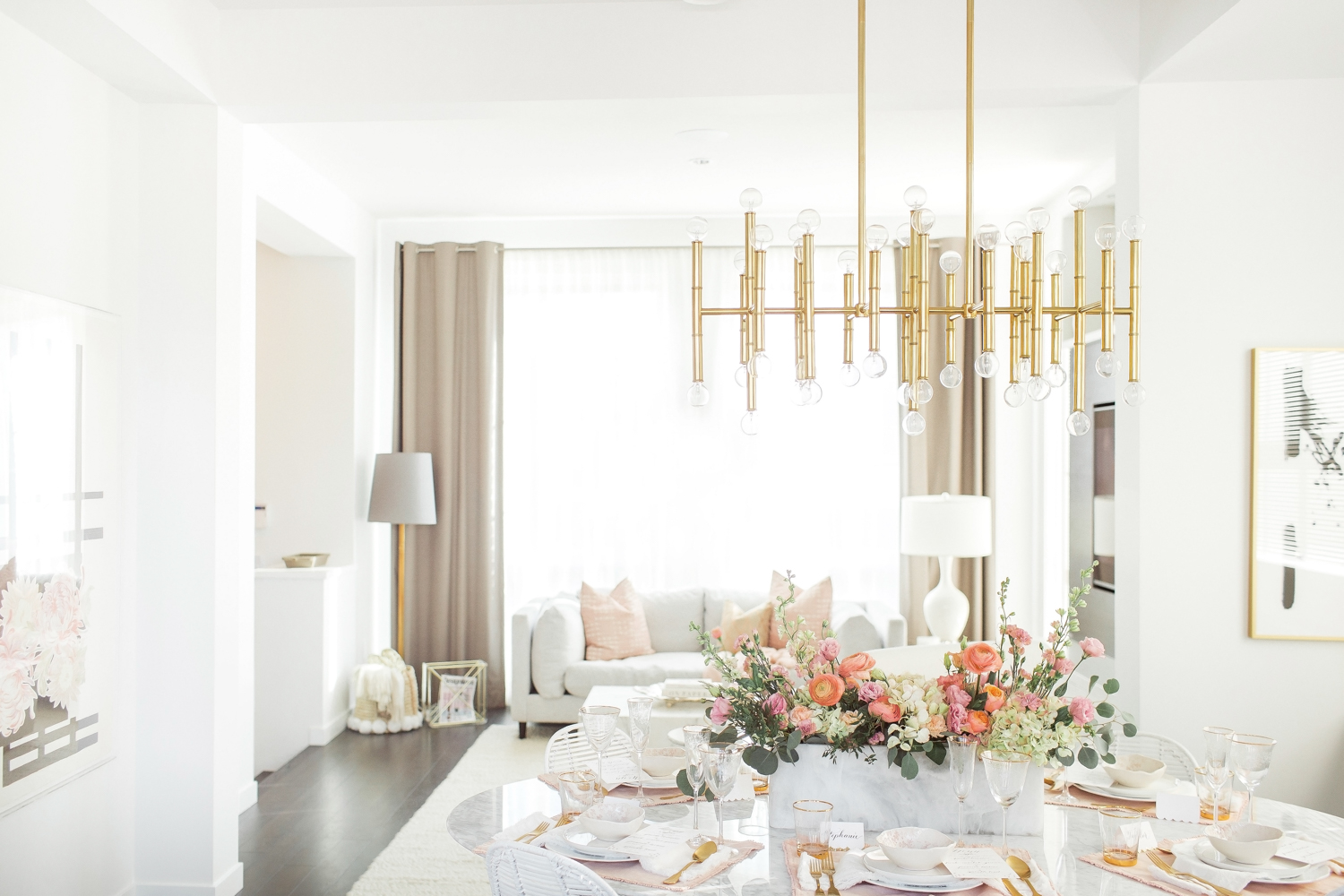 The great thing about brunch is that it is easy to adjust the event style to one that works well with the size of both the group and the space you're working with. With a smaller group or larger table, having everyone seated family-style can make the event feel more formal and intimate, if that's the vibe you're going for. If you're working with a smaller space, don't be afraid to plan for a "mix-and-mingle" feel by laying the food out buffet-style on your kitchen island or dining room table.  This is the best way to allow your guests to catch up with one another and go back for second (or thirds!) when they feel the need. Our Boothroyd 4-bedroom floor plan is the perfect canvas for hosting friends and family – lots of nature light from the 10 foot ceilings, open concept kitchen and living rooms with lots of opportunity for entertaining guests.
It's the details that count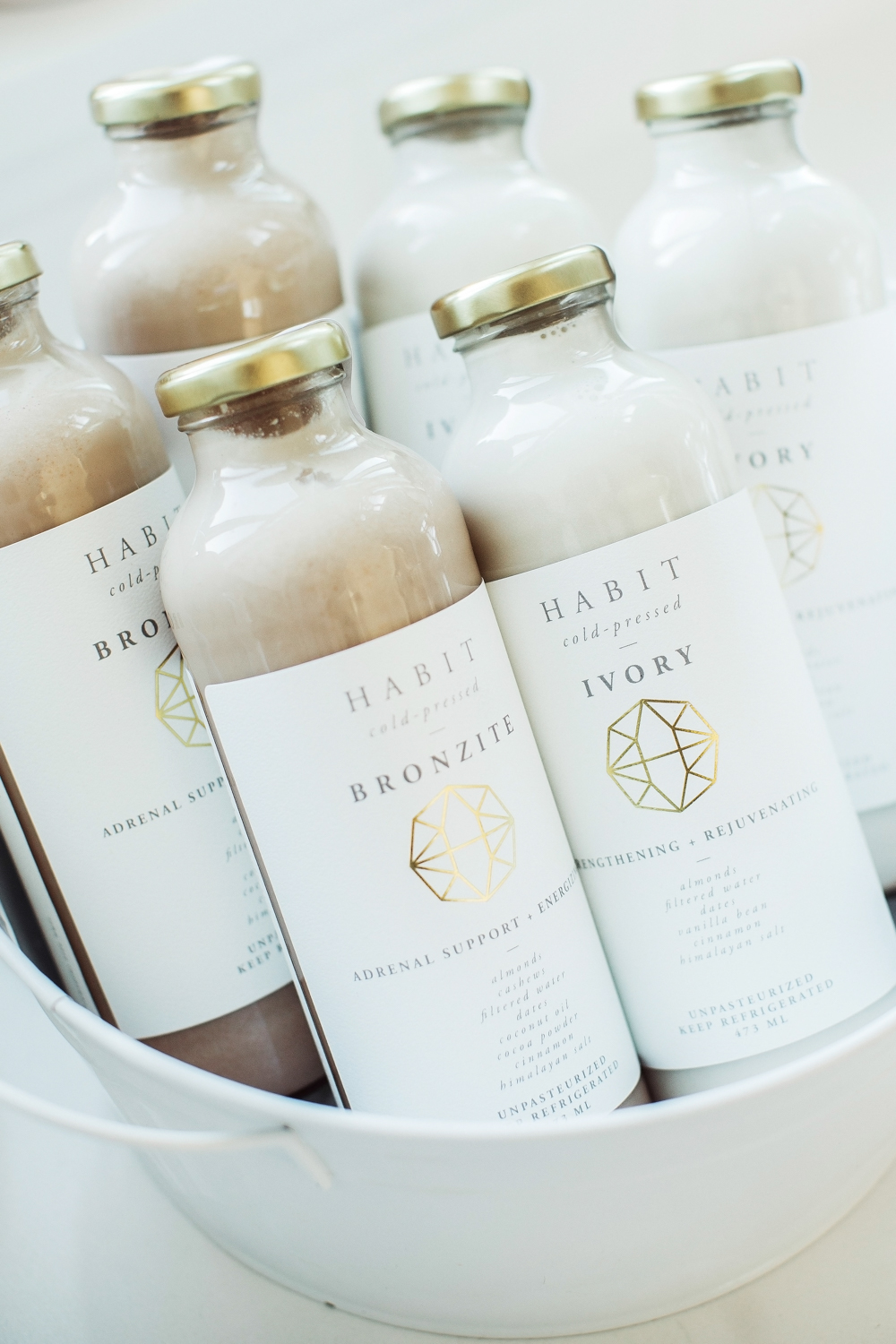 Add a special touch to brunch by designing a unique cocktail or mocktail for your event. Yet another opportunity to work with the Valentine's Day theme, design a quick and easy beverage option in a shade of pink, with a sweet, themed name. For something even more unique, consider a drink that uses a locally-produced juice. This is a great way to support local businesses and bring fresh, delicious ingredients into the mix.
This year, brunch is an excellent way to spread the Valentine's Day love. Make the most of a great event theme and the perfect excuse to gather together your friends and loved ones to show them how much you appreciate them being a part of your life.
If you're still looking for ideas on making your Valentine's Day brunch one not to be forgotten, a great place to start is the Kitchner Home Store, where you can explore Monika Hibbs' own Valentine's Day brunch design. From now until Valentine's Day, stop by the Home Store at 24th and 163rd St in South Surrey. Snap a pic of Monika's design, tag @monikahibbs, @mosaic_homes and @thecrossdesign and use the hashtag #ilovekitchner. When you post, you will be entered to win $500 to The Cross Design – a great place to get started on your own project. We're looking forward to showing you around the Kitchner Home Store soon!