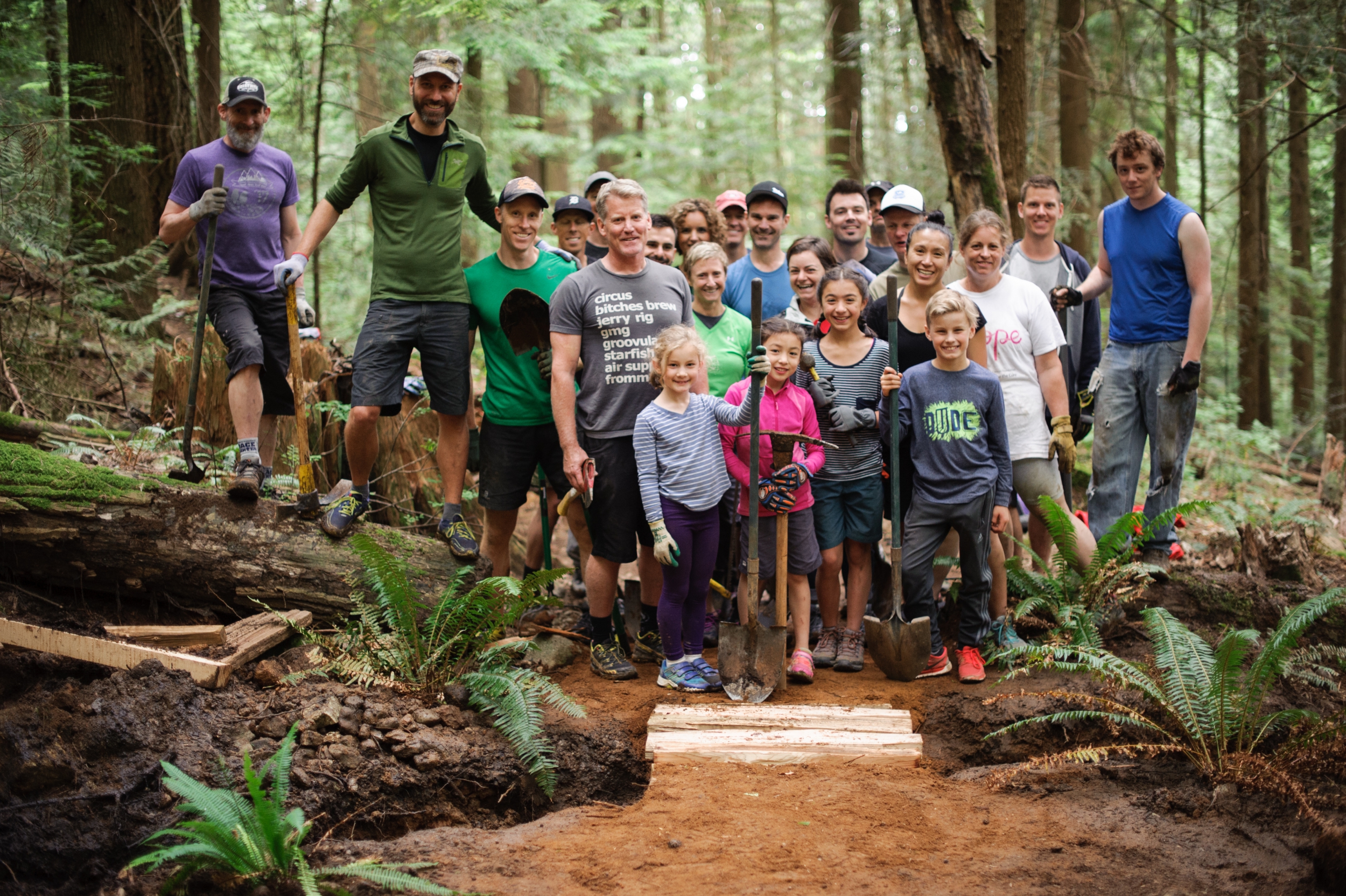 Trails for all, trails forever. The Mosaic team, together with the North Vancouver community had a blast helping out the North Shore Mountain Bike Association (NSMBA) building new trails last week.
Community members from all ages and walks of life put on their work books, grabbed their shovels and joined in the Community Tail Day festivities to assist in the building of the Dempsey Trail at Mt Fromme so it can be enjoyed now and in the future, for generations to come.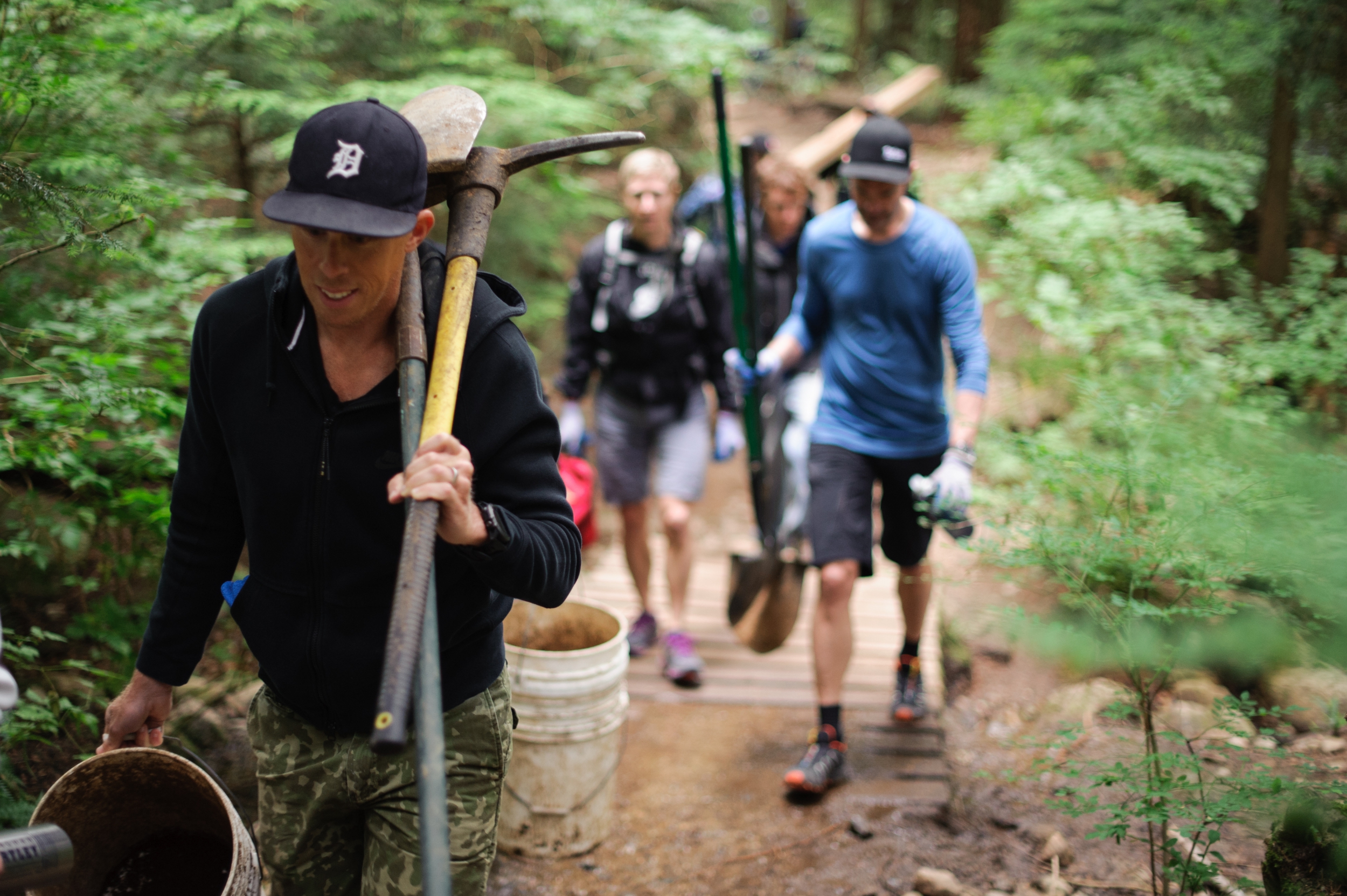 Dempsey Trail is one of the few local trails that is suitable for all skill levels. It offers slightly technical cross country and is great for those who like high speed or night riding. Many commuters also rely on these trails for a speedy getaway back to the car, so it is vital that this trial is kept up to par so it can continue to be used for it's convenience.
Mosaic is proud to sponsor this Community Trail Days and supporting the North Shore Mountain Bike Association. At Mosaic, we love mountain biking with the North Shore trails so close to home for many of our colleagues. We truly care about keeping the trails of North Short open and accessible to ensure the ongoing enjoyment of them.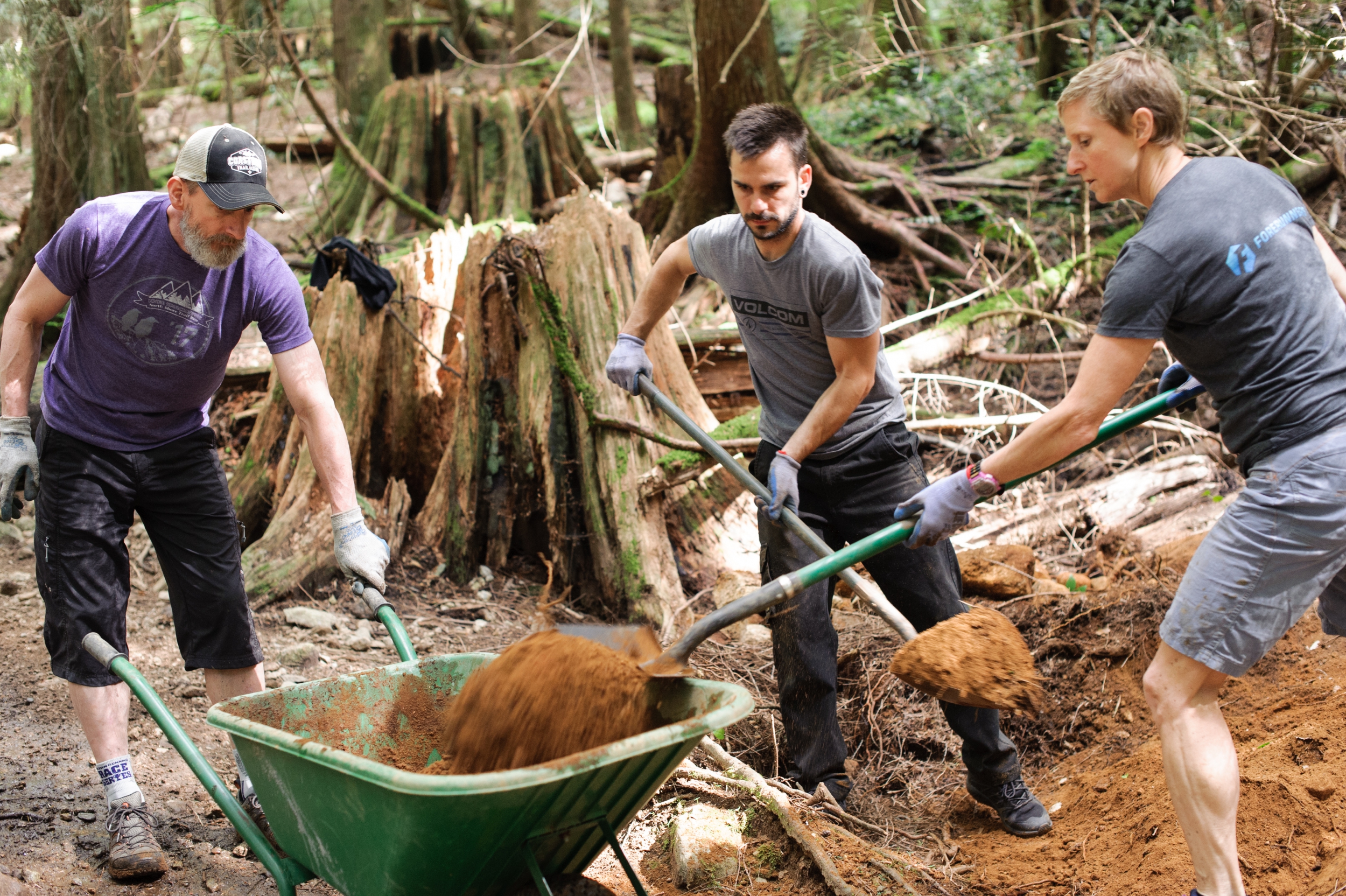 About the North Shore Mountain Bike Association (NSMBA)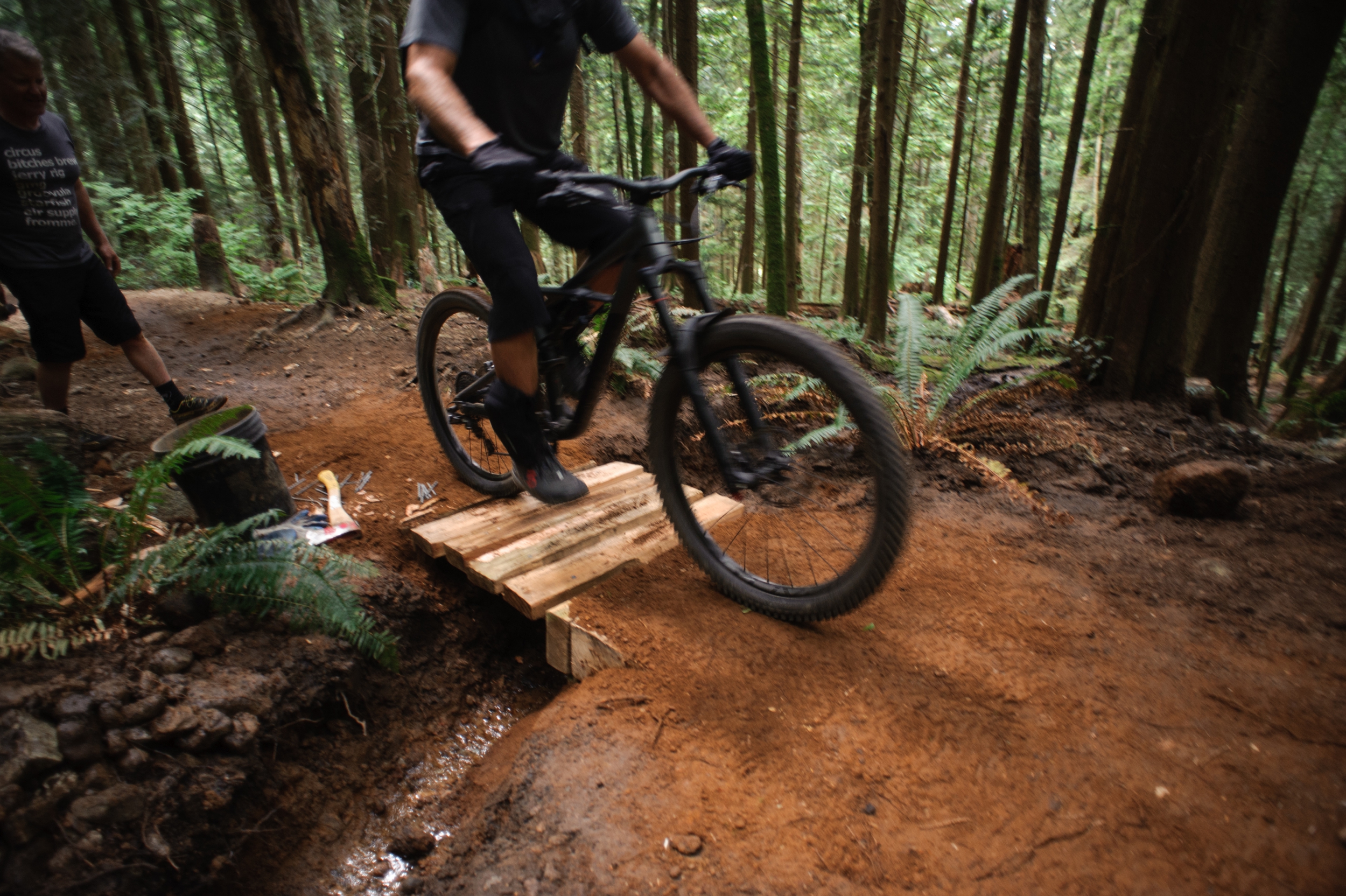 The North Shore Mountain Bike association is a volunteer driven, non-profit organization dedicated to building and caring for a sustainable trail network in the community. They develop trail networks that provide challenge and progression while fostering mountain bike culture and a community that embraces the sport as a positive force. The NSMBA hosts a variety of events throughout the year to bring the community together and help maintain the trails.
This season, the NSMBA are focusing their efforts on improving Mount Seymour and Mount Fromme. By narrowing their focus down to two locations, they will be better able to make and maintain premium trails.
They offer many ways to get involved in their organization and to better understand what they are working towards. One example of this is through the Trail Adoption Program (TAP). The TAP is funded by local businesses who sponsor a trail and work with the MSNBA to maintain and build it out throughout the year. Many of these sponsors, including Mosaic, use their Community Trail Days as a way to team build with their employees, get in some volunteer hours or just include their friends and family in making the community a better place.
For those interested in how the NSMBA works and how to get more involved, you can become a member through the purchase of an annual fee. Your annual fee assists with:
Funding the purchase of materials, tools and equipment for the volunteer days
Gaining voting rights at their Annual General Meeting
Free or discounted admission to NSMBA events or other bicycle related events
Access to the Trail Builders Academy
Ensures participation in Trail Maintenance Days
Funds labour costs for some trail building projects.
To find out how you can get more involved please visit https://nsmba.ca/events/.
Mosaic is very proud to be working with the NSMBA on projects like these to better our community. We want to thank everyone who came out to support the building of these trails and assisting to create a better living space and community for all.
We look forward to seeing you at the next event!