Burke Mountain, Coquitlam
We're back on Burke Mountain and we're as proud of Riley Park as we are Mitchell, Victoria, Riley, Roxton, David and Tatton. Our 3 & 4 bedroom family friendly townhomes at Riley Park are directly on a brand new 3.5 acre park as your backyard. With a fresh set of floorplans and a new interior look and feel featuring Rich Navy and Oyster colour schemes, there's lots to love at Riley Park.

Our Pop-up Home Store is now closed. Connect with our team to learn more about future townhome releases at Riley Park.
Parks

Traboulay Trail

Hike, bike or run along the Pitt River and experience some of the Pacific Northwest's best

Parks

Victoria Park

Victoria Park is made up of big, open green spaces, a full-sized multi-sport court, a skate park and a playground – in the summer, watch for the regular neighbourhood nights that take place in the park

Parks

Riley Park – Coquitlam

Brand-new, fully renovated park with tons of green space, picnic tables for big family gatherings and a big play space for the little ones

Parks

Leigh Park

Opened in 2016, Leigh Park has a picnic area with open lawn spaces, an off-road cycling skills course, a designated dog off-leash area and walking trails

Activity

Hyde Creek Recreation Centre

Newly renovated recreation centre with something for everyone: a full pool facility as well as a gym, sports courts and youth rooms with kitchens and pool tables

Parks

Minnekhada Park

Climb the network of trails through forested marsh and up rocky hills for spectacular views of wildlife and the Pitt River year-round

Golf

Carnoustie Golf Club

18-hole golf course featuring a clubhouse and lessons to improve your swing

Activity

F45 Training Port Coquitlam

A mix of circuit training and HIIT exercises set to upbeat music to get your sweat on

Activity

Percy Perry Stadium

Multi-purpose stadium originally built for the 1991 BC Summer Games, with space for 4,000 spectators

Parks

Coquitlam Town Centre Park Plaza

Backing onto Lafarge Lake, Coquitlam Town Centre Park Plaza is the place to be – with an amphitheatre and seating for 1,300 people, it plays host to many well-known musicians and performers

Parks

Lafarge Lake

Lake in central Coquitlam with lots of walking trails and festivals throughout the year

Activity

Evergreen Cultural Centre

Local arts centre with many different types of performances

Primary/Secondary

Leigh Elementary School

Kindergarten through Grade 5

Primary/Secondary

École Irvine Elementary School

Kindergarten through Grade 5 with a French immersion program

Primary/Secondary

Our Lady of the Assumption Elementary School

Kindergarten through Grade 7

Primary/Secondary

Minnekhada Middle School

Grades 6 through 8

Primary/Secondary

École Kwayhquitlum Middle School

Grades 6 through 8 with a French immersion program

Primary/Secondary

Terry Fox Secondary School

Grades 9 through 12

Primary/Secondary

Archbishop Carney Regional Secondary School

Catholic school for students in Grades 8 through 12

Primary/Secondary

École Riverside Secondary School

Grades 9 through 12 with a French immersion program

University/College

Douglas College

Wanting to learn something new? Douglas College offers hundreds of courses covering everything you could ever want to know. You can also study towards receiving certificates and diplomas.

Bus

Evergreen Line (Lafarge Lake-Douglas Station)

Hop on the SkyTrain for a fast and easy trip that takes you to the Waterfront Station in under an hour

Train

Port Coquitlam Station

Get to Vancouver in less than 45 minutes on the West Coast Express, which stops at this station

Shop

Shoppers Drug Mart – Coquitlam

Pharmacy and drugstore for your everyday necessities

Shop

Prairie Mall

Local mall with everyday conveniences, including Save-On-Foods, Starbucks and a dollar store

Grocery Store

Costco – Port Coquitlam

Shop for everyday necessities for the whole family

Shop

Fremont Village

Groceries, entertainment, clothing, health and wellness at the Fremont Village Shopping Centre – and don't forget Timmy's for morning caffeine or post-run treats

Shop

Coquitlam Centre

Shopping centre with over 200 shops and services varying in size from cozy boutiques to large department stores

Cafes

Warehouse Cafe

Locally owned cafe offering coffee, tea, treats and lunch

Bars

Northpaw Brew Co.

Craft brewery with a tasting room in the heart of Fremont Village – stop by for a pint or take a growler to go

Restaurants

Orrange Kitchen + Bar

Classic pub grub and a great cocktail list – grab a quick drink with friends or stay awhile at this favourite neighbourhood spot

Restaurants

Earls – Port Coquitlam

A family-run chain serving upscale comfort food and drinks

Restaurants

Keg Steakhouse Bar – Coquitlam

Canadian steakhouse featuring a range of cuts and a great wine list
Parks
Riley Park – Coquitlam
Activity
Hyde Creek Recreation Centre
Golf
Carnoustie Golf Club
Activity
F45 Training Port Coquitlam
Activity
Percy Perry Stadium
Parks
Coquitlam Town Centre Park Plaza
Activity
Evergreen Cultural Centre
Primary/Secondary
Leigh Elementary School
Primary/Secondary
École Irvine Elementary School
Primary/Secondary
Our Lady of the Assumption Elementary School
Primary/Secondary
Minnekhada Middle School
Primary/Secondary
École Kwayhquitlum Middle School
Primary/Secondary
Terry Fox Secondary School
Primary/Secondary
Archbishop Carney Regional Secondary School
Primary/Secondary
École Riverside Secondary School
University/College
Douglas College
Bus
Evergreen Line (Lafarge Lake-Douglas Station)
Train
Port Coquitlam Station
Shop
Shoppers Drug Mart – Coquitlam
Grocery Store
Costco – Port Coquitlam
Restaurants
Orrange Kitchen + Bar
Restaurants
Earls – Port Coquitlam
Restaurants
Keg Steakhouse Bar – Coquitlam
Mosaic Community
Mitchell
Mosaic Community
Victoria
Mosaic Community
Riley Park Community
Connect with our team to learn more about future townhome releases at Riley Park
Pop-up Home Store Now Closed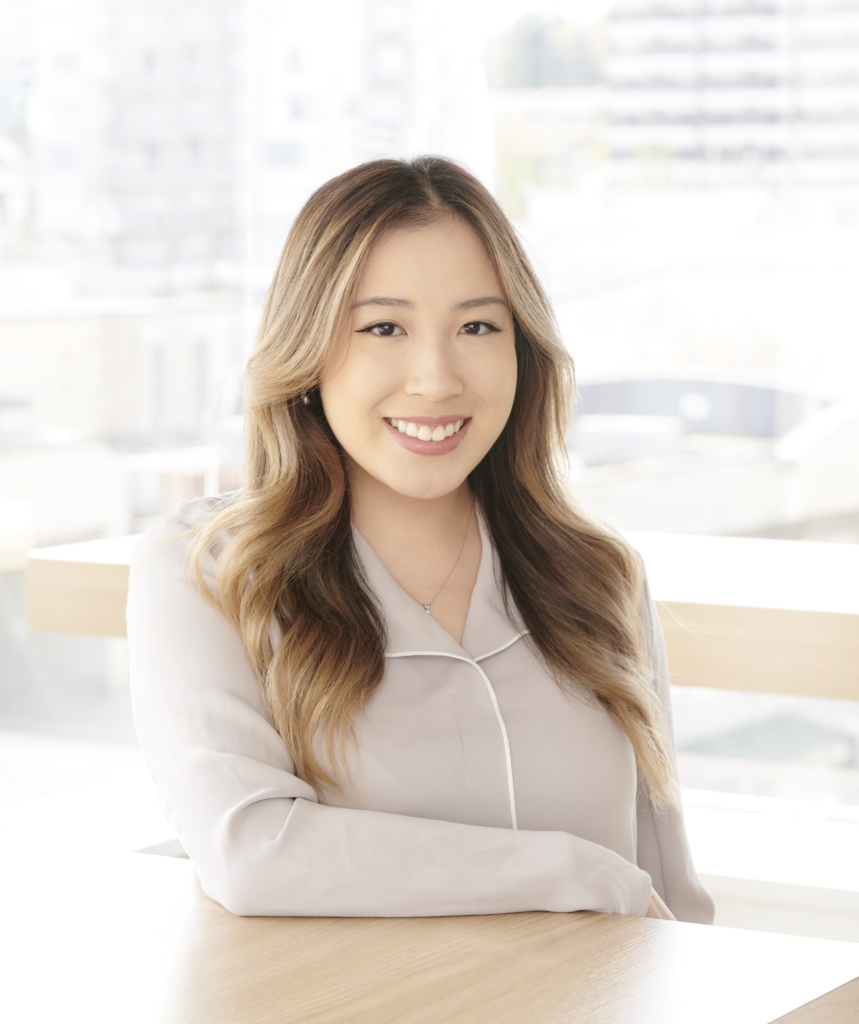 Kristen Ip
Sales Coordinator