The countdown to December 25 is officially on. What better way to get into the spirit of the holidays than with a few DIY holiday projects?
Interior stylist, Laura Melling, has built on her recent IKEA Hack Model Home at Kitchner with a series of IKEA Holiday Hacks.
One of Laura's favourite hacks is the modern day advent calendar made from IKEA VINTER gift bags, SYRLIG curtain rings, GIVANDE gift tags, copper tape, and metallic embroidery thread.
What You'll Need
IKEA SYRLIG curtain rings in white
Copper tape
Copper wire
Metallic embroidery thread
Calligraphy pen
Scissors
Washi tape
Copper or gold thumb tacks
Be sure to visit the Francis model at Kitchner by Mosaic at 24th Ave & 163rd in South Surrey for more holiday inspiration.
DIY Holiday Advent Calendar with Laura Melling at Kitchner by Mosaic
Step 1
Deconstruct an IKEA VINTER star ornament and save the individual wooden beads for later.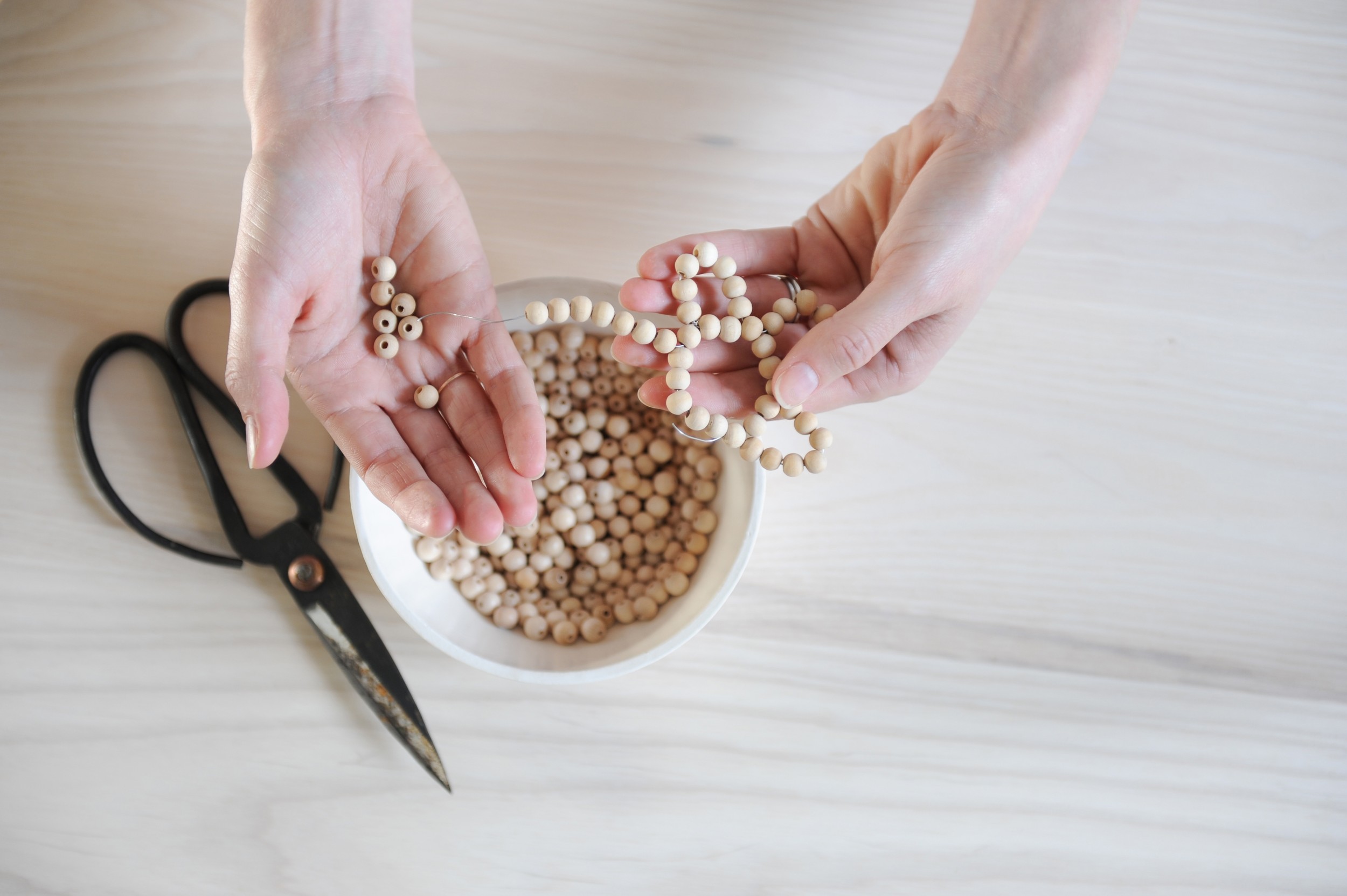 Step 2
Take a white IKEA SYRLIG curtain ring and wrap the curtain ring in copper tape at a pattern of your choosing.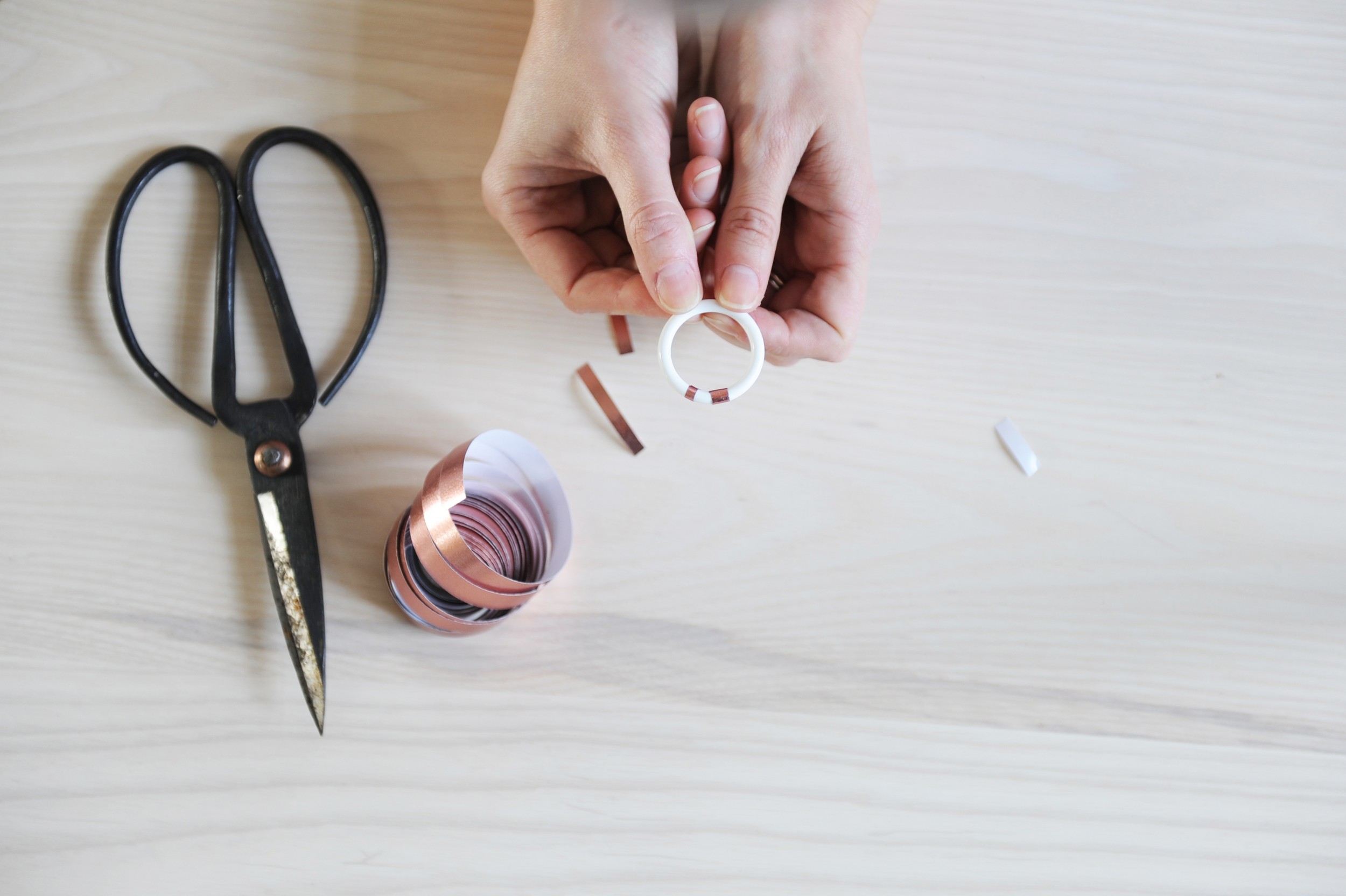 Step 3
Cut one-foot lengths of embroidered thread. Gather several strands together and braid into segments. Use washi tape to temporarily tape thread to a sturdy surface to make braiding easier.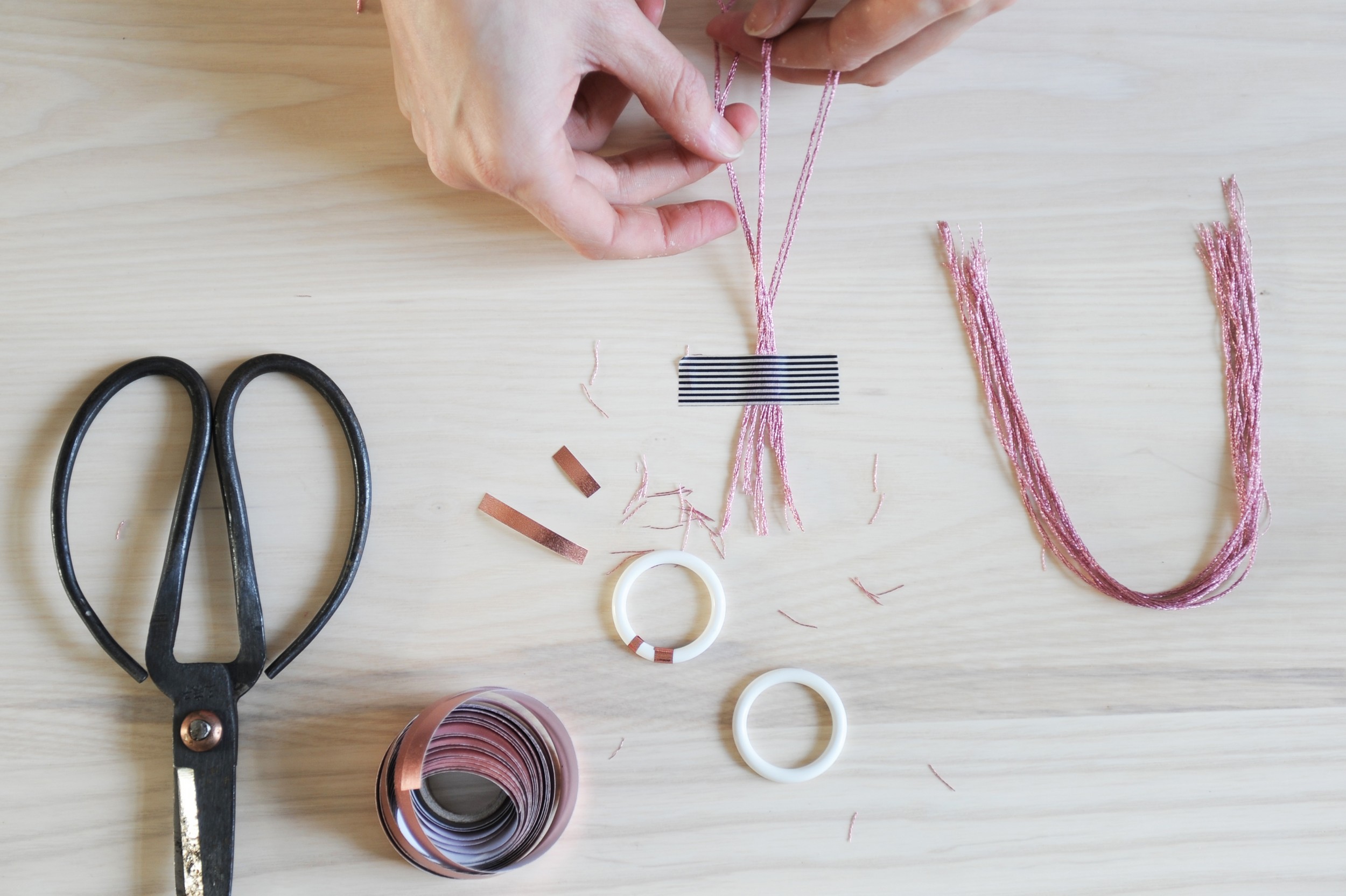 Step 4
Combine with strands of unbraided embroidered thread and fold in half.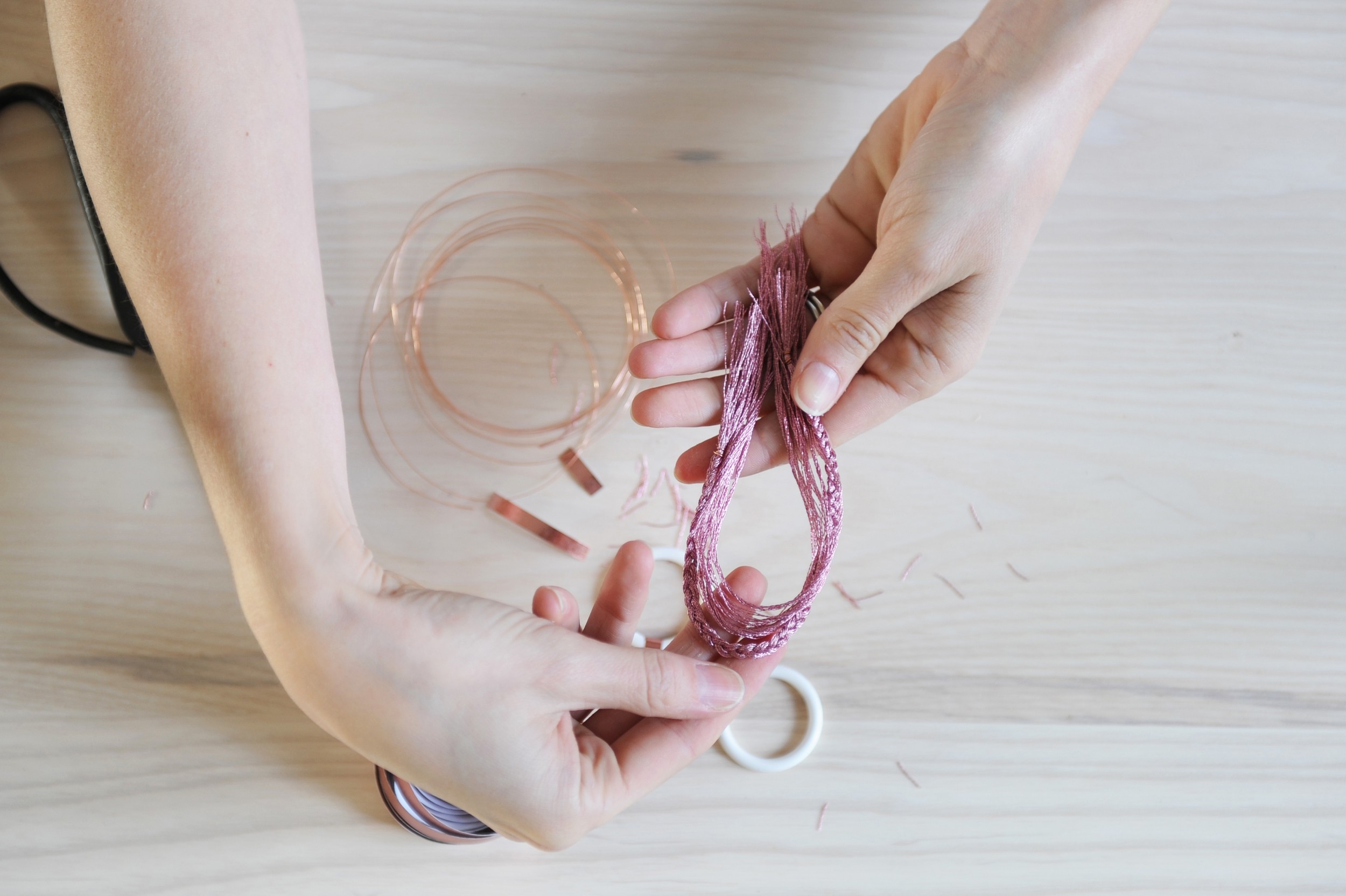 Step 5
Loop embroidered thread through the curtain ring and pull down firmly.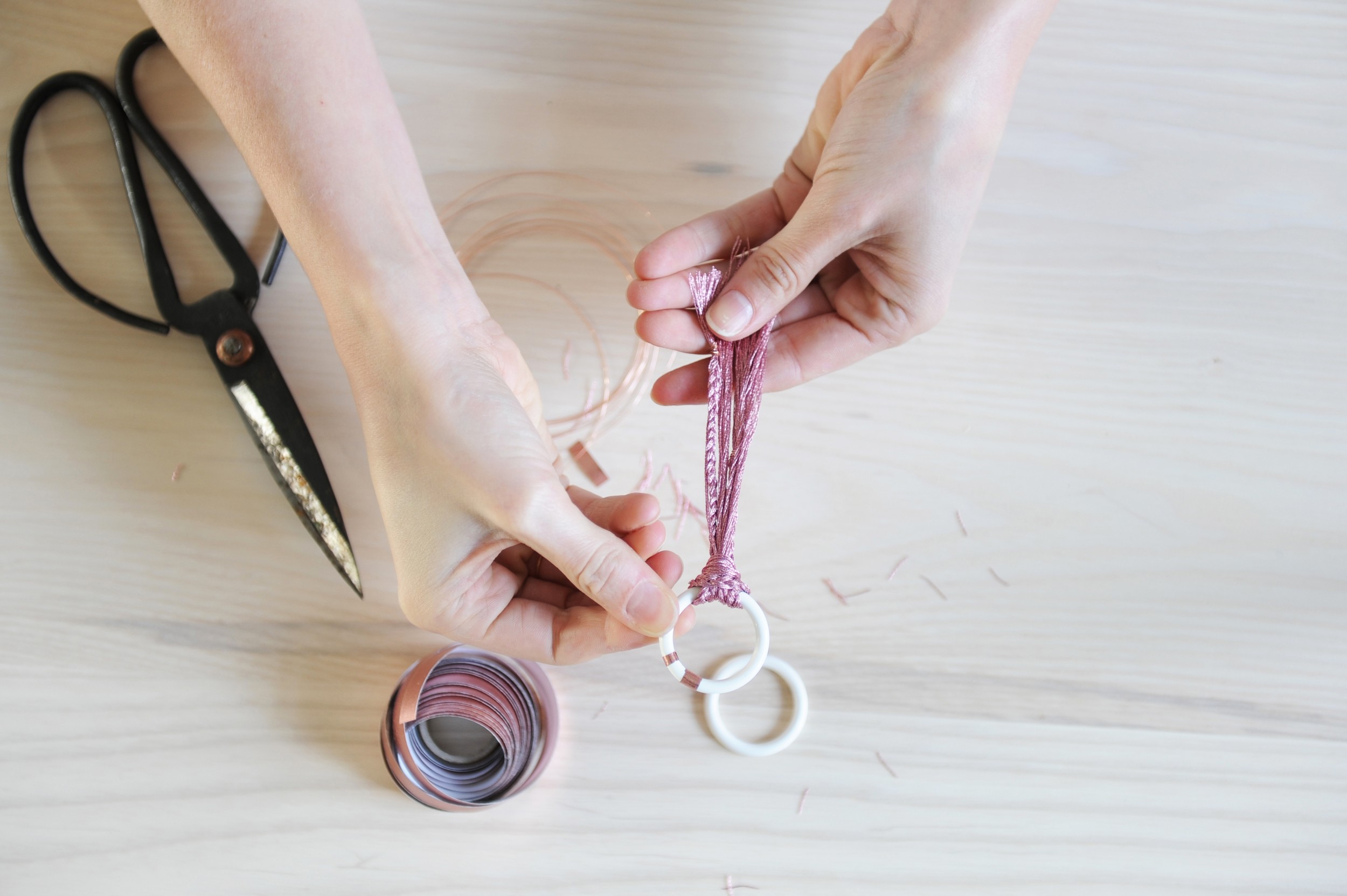 Step 6
Twist copper wire around the curtain ring to create a small hook. String a single wooden bead through the copper wire to top off the ornament.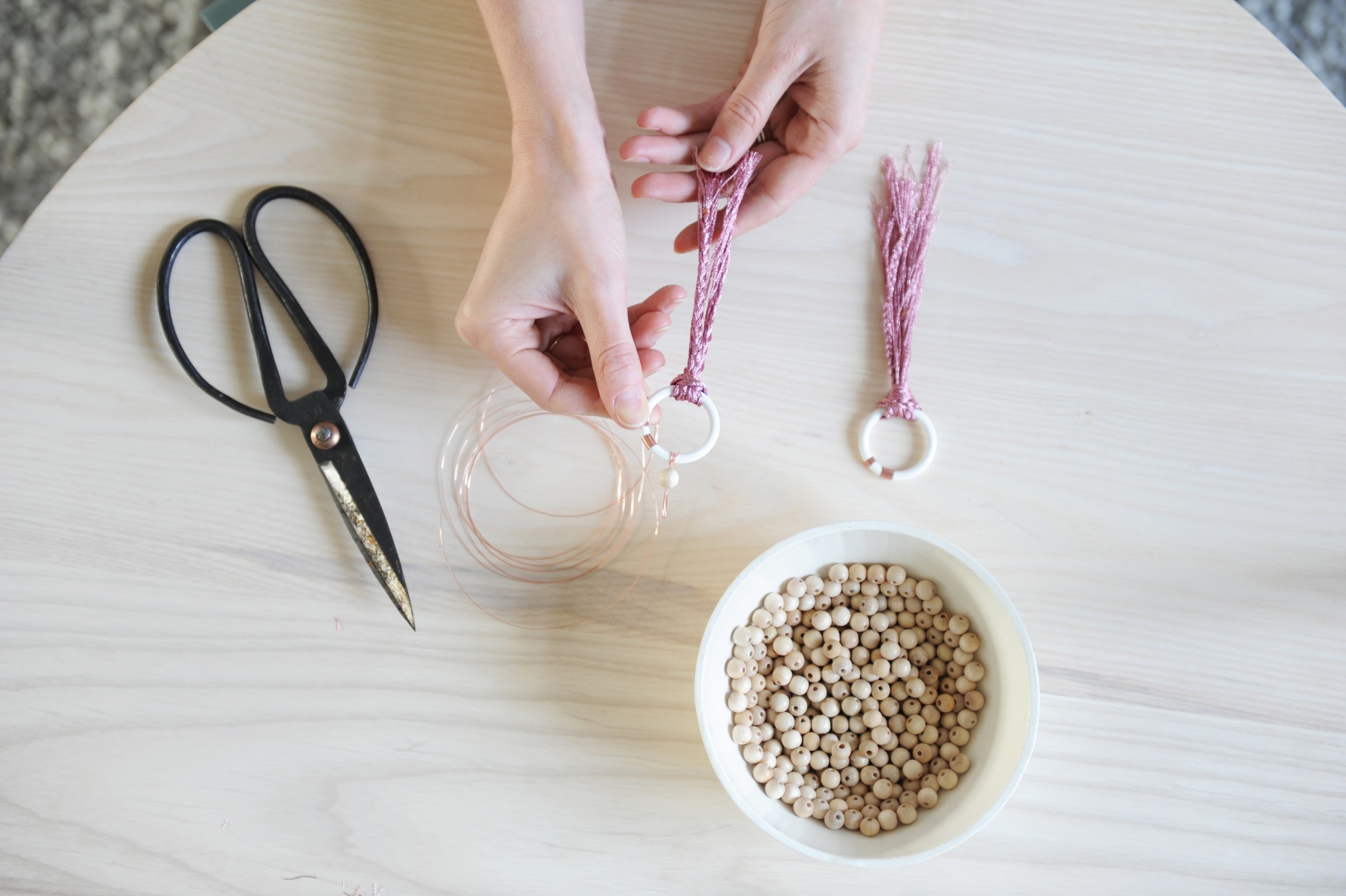 Step 7
Using copper or gold thumb tacks, pin 25 IKEA VINTER gift bags in a composition on the wall. We suggest integrating the advent calendar on a gallery wall to work with an existing art collection.
Bags can also be pinned on stand-alone pieces like cork boards or message boards. Hang your new curtain ring ornaments off the bag and include IKEA GIVANDE gift tags with DIY numbering.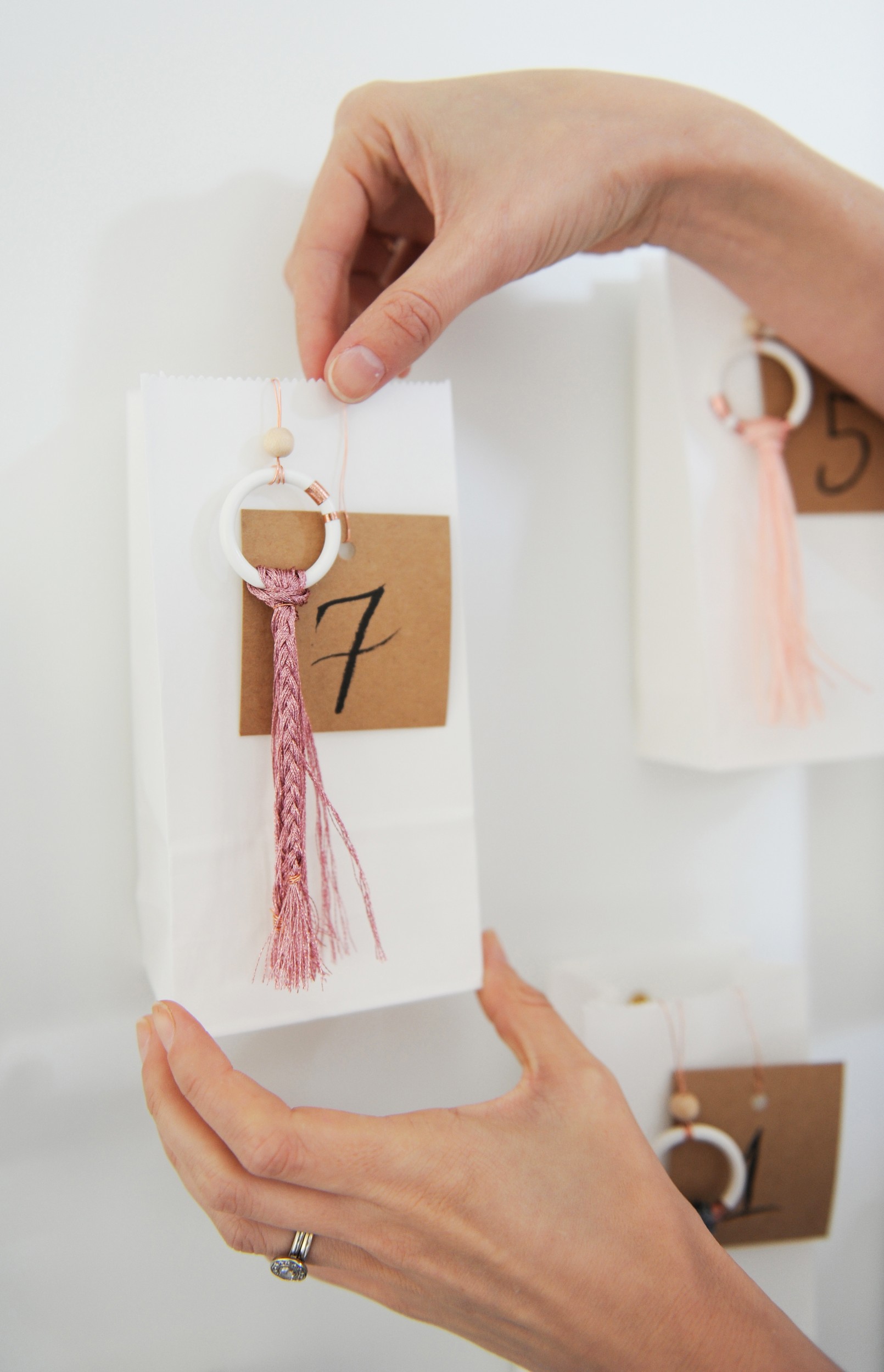 Step 8
Fill bags with treats of your choice and let the countdown begin!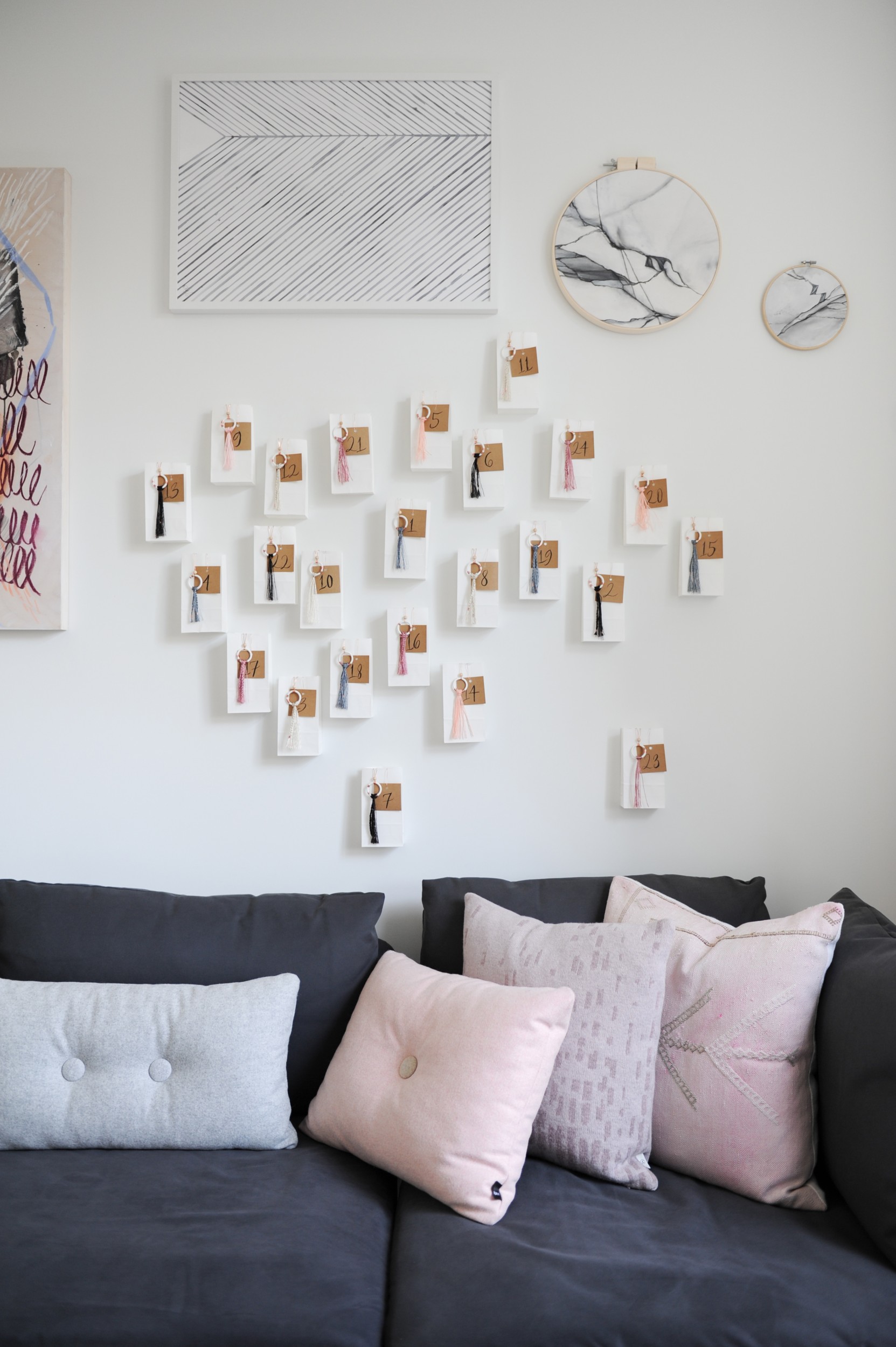 Visit the Francis model at Kitchner by Mosaic at 24th Ave & 163rd in South Surrey for more holiday inspiration.
Happy holidays from Laura Melling, Botany & Co, and Mosaic.