We teamed up with Karin Bohn of House of Bohn to create a holiday décor theme for our Victoria Burke Series model home. Together, we've created a décor palette that's completely on trend, slightly vintage-inspired, eclectic and very glamorous – a #MosaicModernHoliday.
While white-on-white-on-white will always be classic and timeless when it comes to interior design and holiday décor, colour is back in a big way and we wanted to decorate our Burke home in rich tones, lux materials and deep hues that nod to a shimmering up-scale bohemian affair.
Our pallet begins with dark emerald blue-greens blues, dusty rose tones and sparkling copper and gold. We've transformed a kitchen, dining and living room space to feel exceptionally modern, edgy, glamorous while still playful and festive.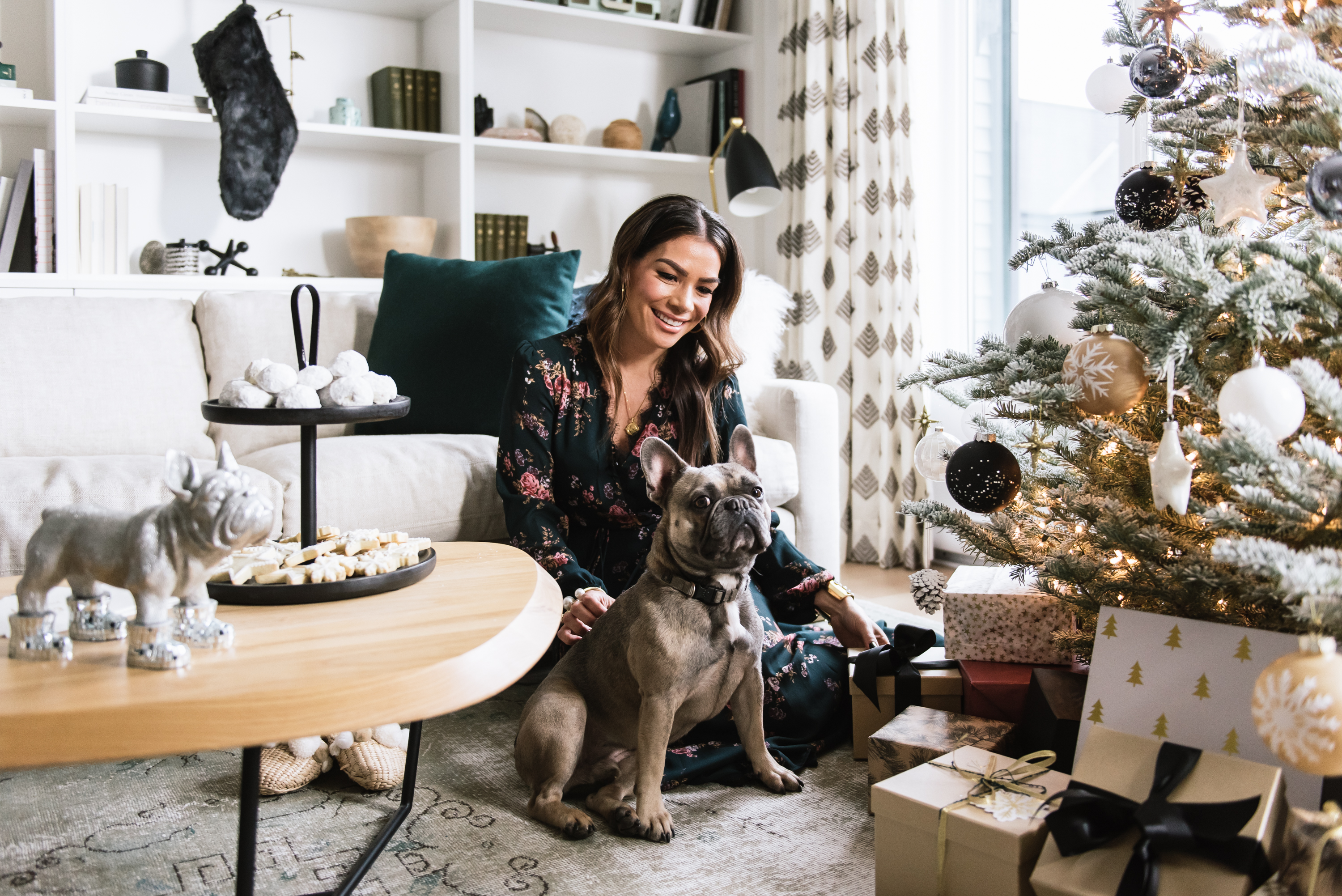 We sat down Karin to share her 5 holiday decor tips when decorating with deep hues:
Take Your Pick
While decorating with colour can go in a multitude of directions, it's important to choose wisely to create a cohesive palette. Pick two to four hues and repeat throughout your décor so that there's a sense of rhythm and restraint to your overall theme. Rather than an explosion of colour, the careful repetition will create a finished look that feels polished and sophisticated.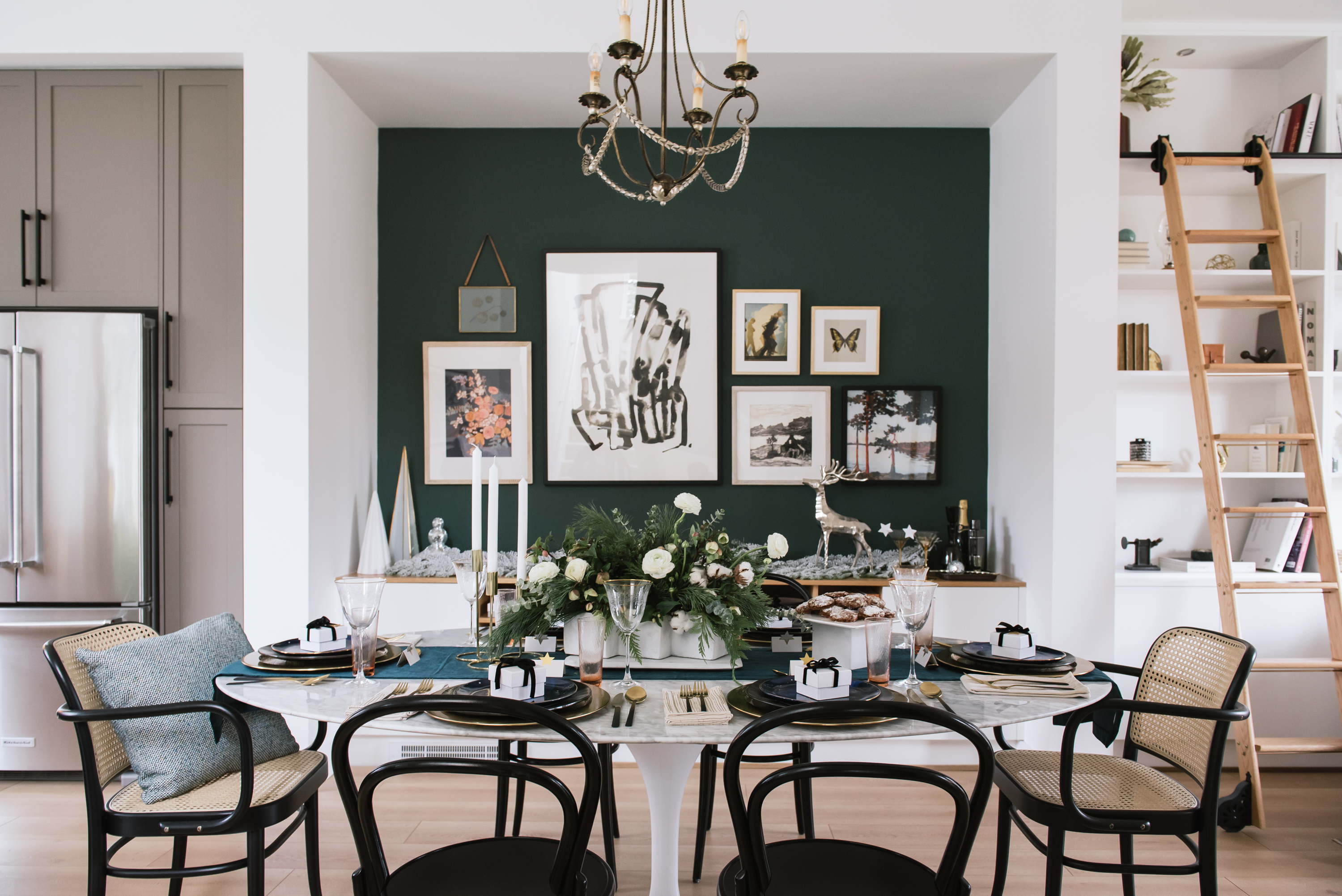 Layer Up
The key to creating an interesting décor scheme that has depth with a limited colour pallet is by layering and mixing different finishes. A navy blue, for example, that appears in varying finishes such as glossy, matte, textured, speckled (you name it), suddenly creates a rich and dynamic depth to the colour. Mix gloss with matte, soft with hard to create visual interest and a layer effect.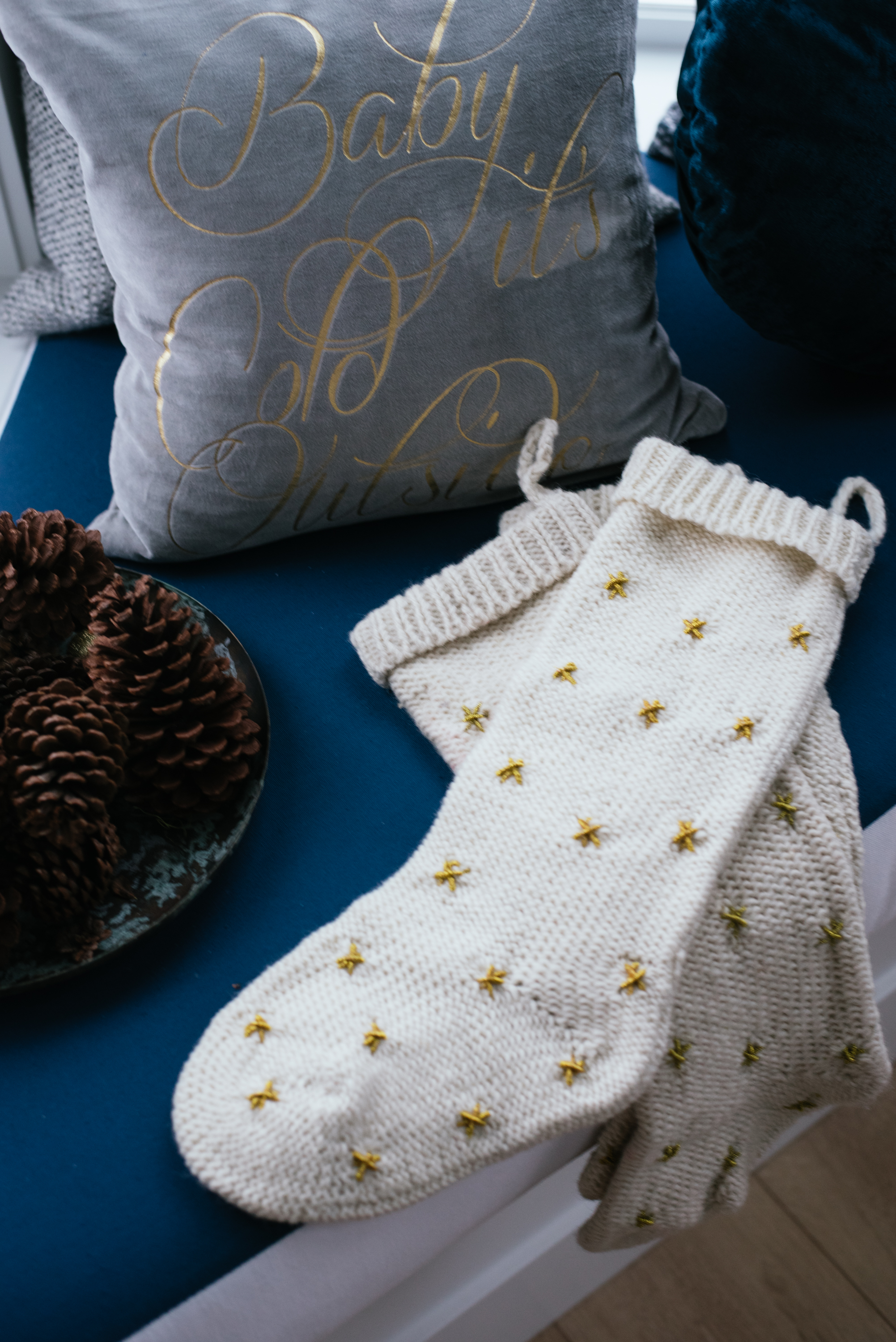 A Pinch (or two) of Sparkle
What holiday décor scheme wouldn't be complete without sparkle? In the design of the Victoria by Mosaic, we've added a little frosting throughout our space in both gold and silver tones. Everything from the cake toppers, to the martini garnish, to the disco snow, a little sparkle goes a long way in making a holiday statement and ensuring that even the most unexpected colour pallet still feel like the holiday season.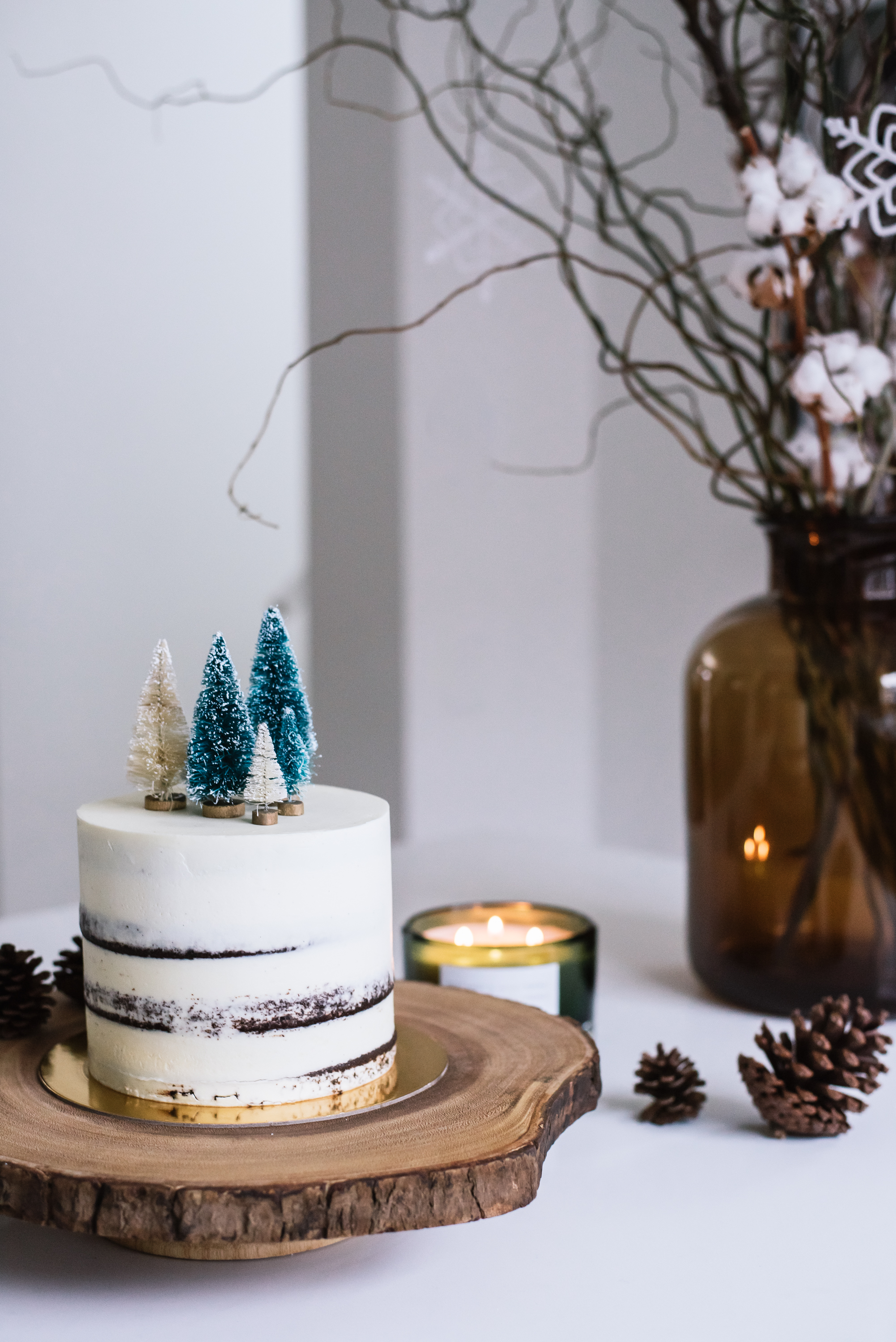 Black & White
Every décor scheme should have a little black and white. By adding both tones to the holiday scheme, it immediately breaks up a would-be extremely sophisticated scheme and creates a feeling that's playful, edgy and modern. We introduce touches of black and white throughout our Victoria home with our tree décor, the DIY splattered paint wrapping paper, homemade cookies and used it as a backdrop for our table top items.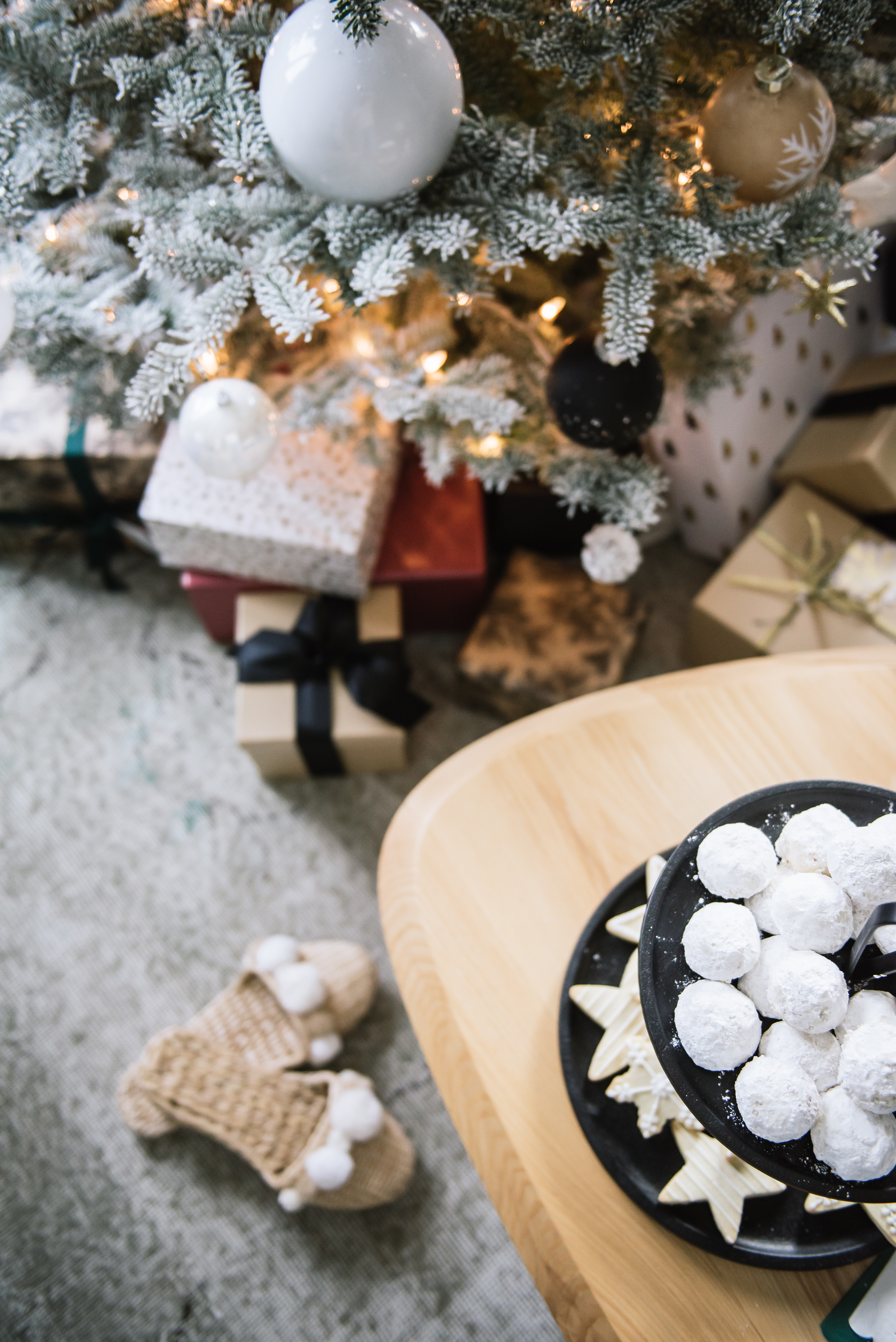 Shop Wisely
Always purchase décor items that can be reused and recycled for different occasions. The blue plates were a perfect find for a galaxy-inspired look, but they could also be reused for an elegant baby-shower or engagement party. The throw pillows and area rug speak to our deep navy blue tones, but with a little tweaking and fresh flowers, these items would also showcase beautifully in a spring décor scheme. By investing on your splurge on items that can be used over and over again, and shopping wisely for items that are very specific and seasonal only, you can feel great about all your holiday purchases this season.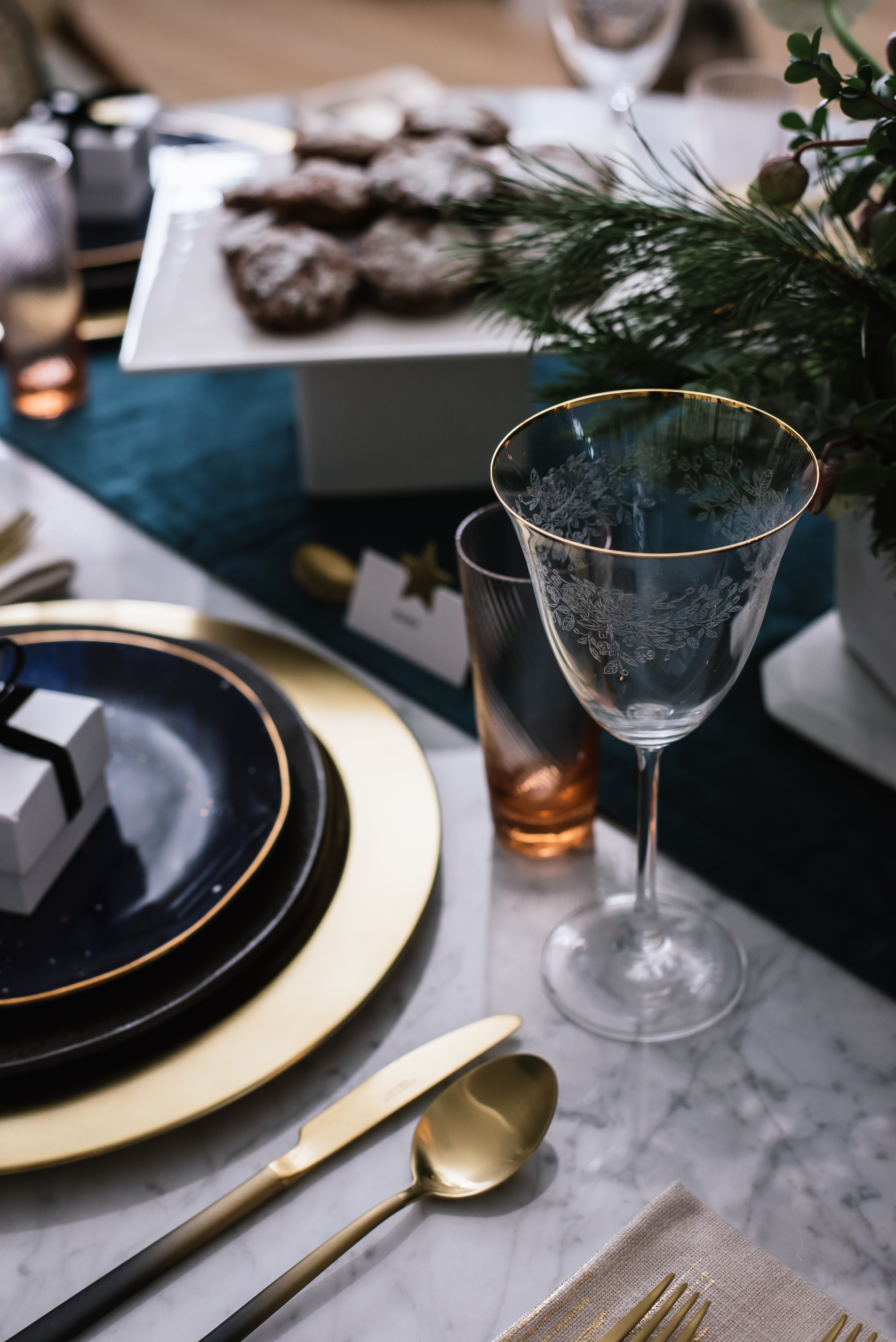 To celebrate the holiday season, we're offering the chance to win up to $20,000 in gifts towards your new Victoria home. Ask our Victoria team for details. Located at 1221 Rocklin Street, Coquitlam and open from 12:00pm to 6:00pm daily. Connect with us by phone at 604.945.0087 or email us at victoria@mosaichomes.com. 
Also need money to decorate your new home? We're also giving away a $1,500 CB2 Canada gift card. All you need to do is visit our Home Store, take a photo of our Burke model home décor trends and share to your Instagram feed or story with the hashtag #MosaicModernHoliday for up to two extra entries.
We can't wait to see you soon.