Mosaic x Ikea Hack at Kitchner
We teamed up Laura Melling, Botany & Co., and When They Find Us for our Francis model home at Kitchner, and show some of our favourite DIY tips to make living in a Mosaic South Surrey townhome better.
A Better Home. A Better IKEA Hack.
We believe clever modifications to some basic IKEA pieces can be both beautiful to look at and make the most of accessible home furniture. We have designed this South Surrey townhome to show you how.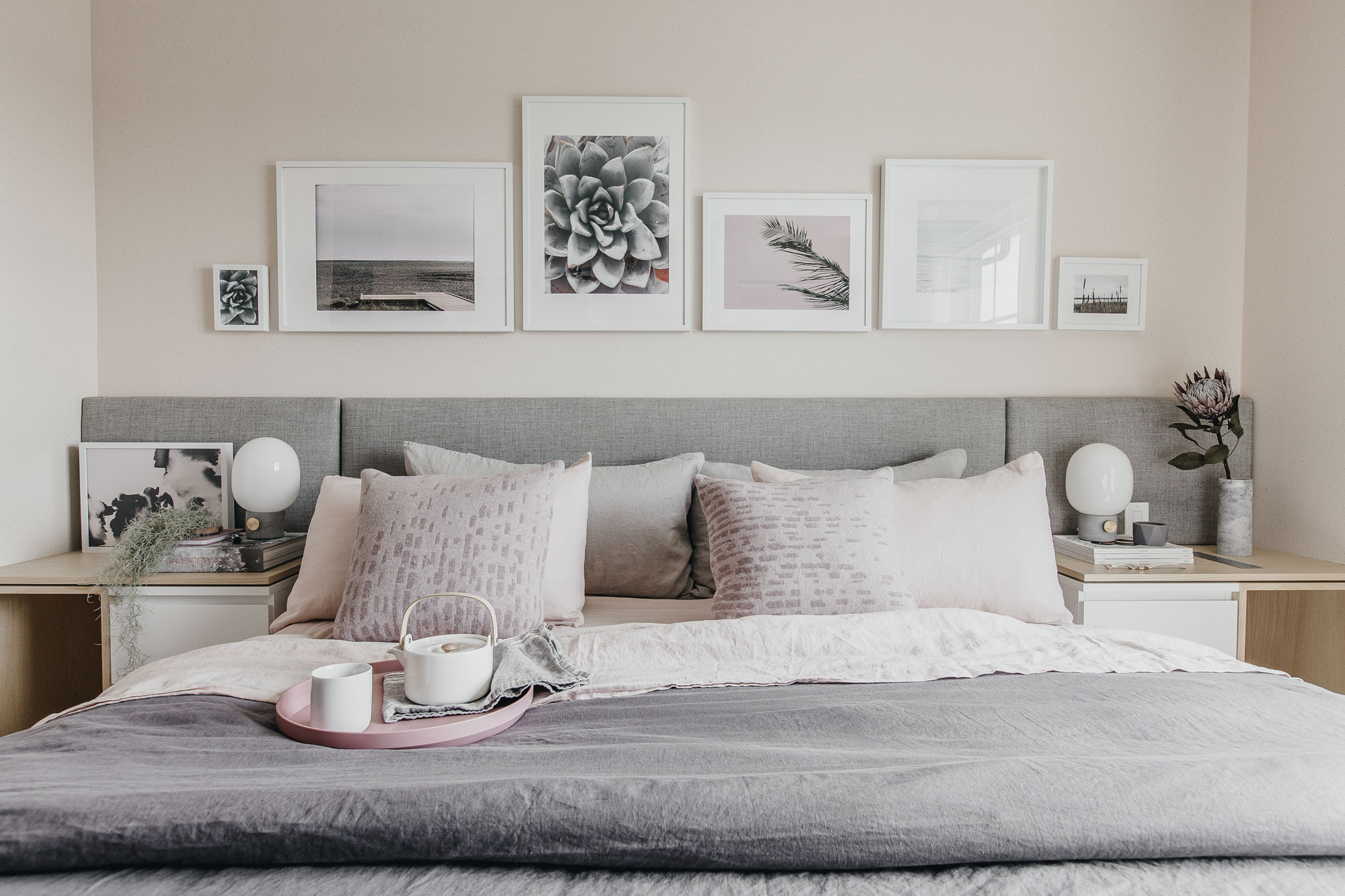 High Low.
Invest in pieces you cannot live without. Spend less on the simple pieces that may come and go and stay within budget. Mosaic designed this home integrating IKEA furniture and systems with some of our favourite accessories, lights, and art by local artists. This IKEA Hack home is the ultimate DIY high-low project.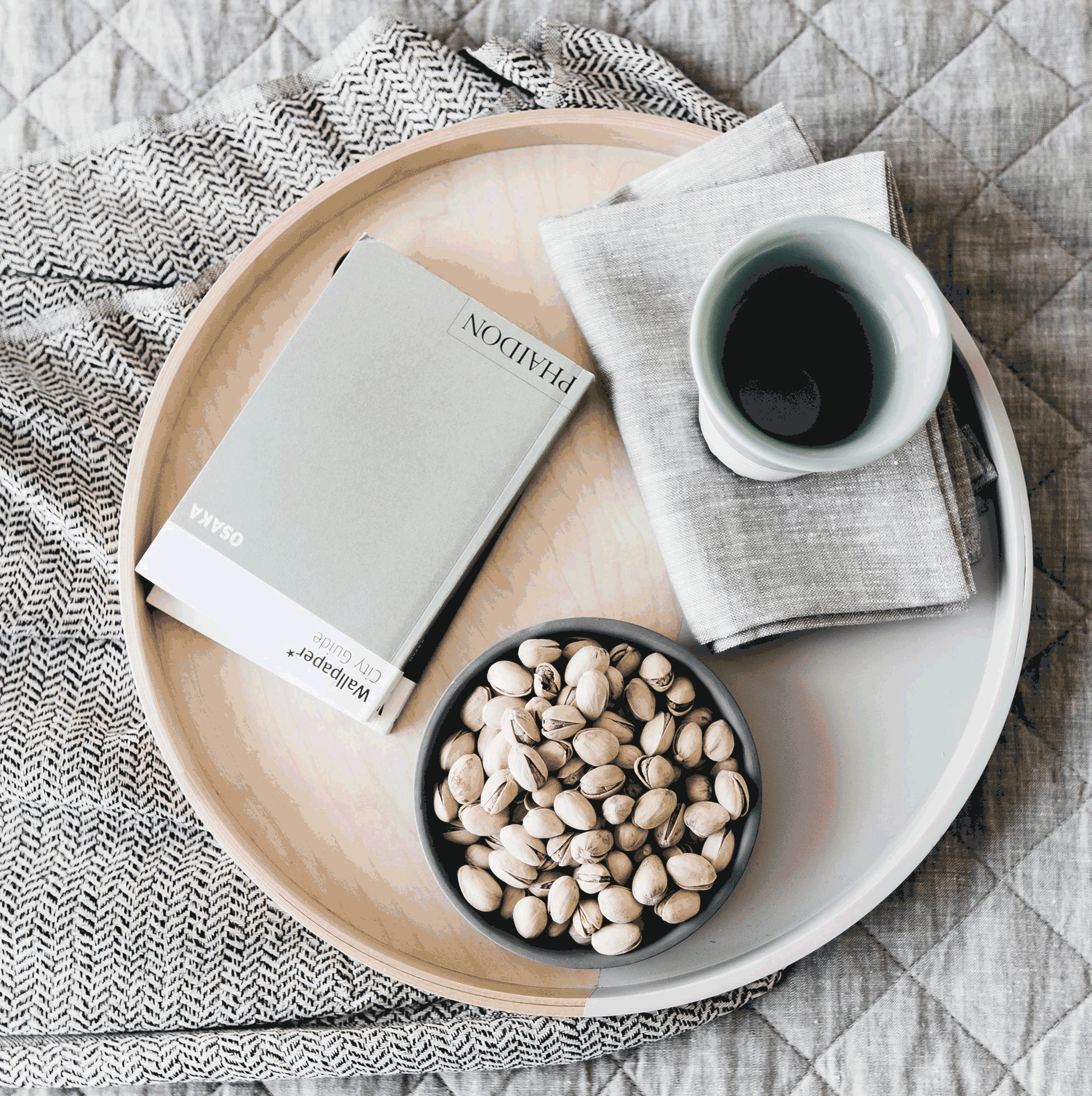 Our Home Office
Incorporates our favourite FINNVARD trestle legs with a DIY table top. SEKTION kitchen cabinets provide closed storage along the wall and LACK shelves are hacked with painted wood panels to create a memorable open bookshelf and display.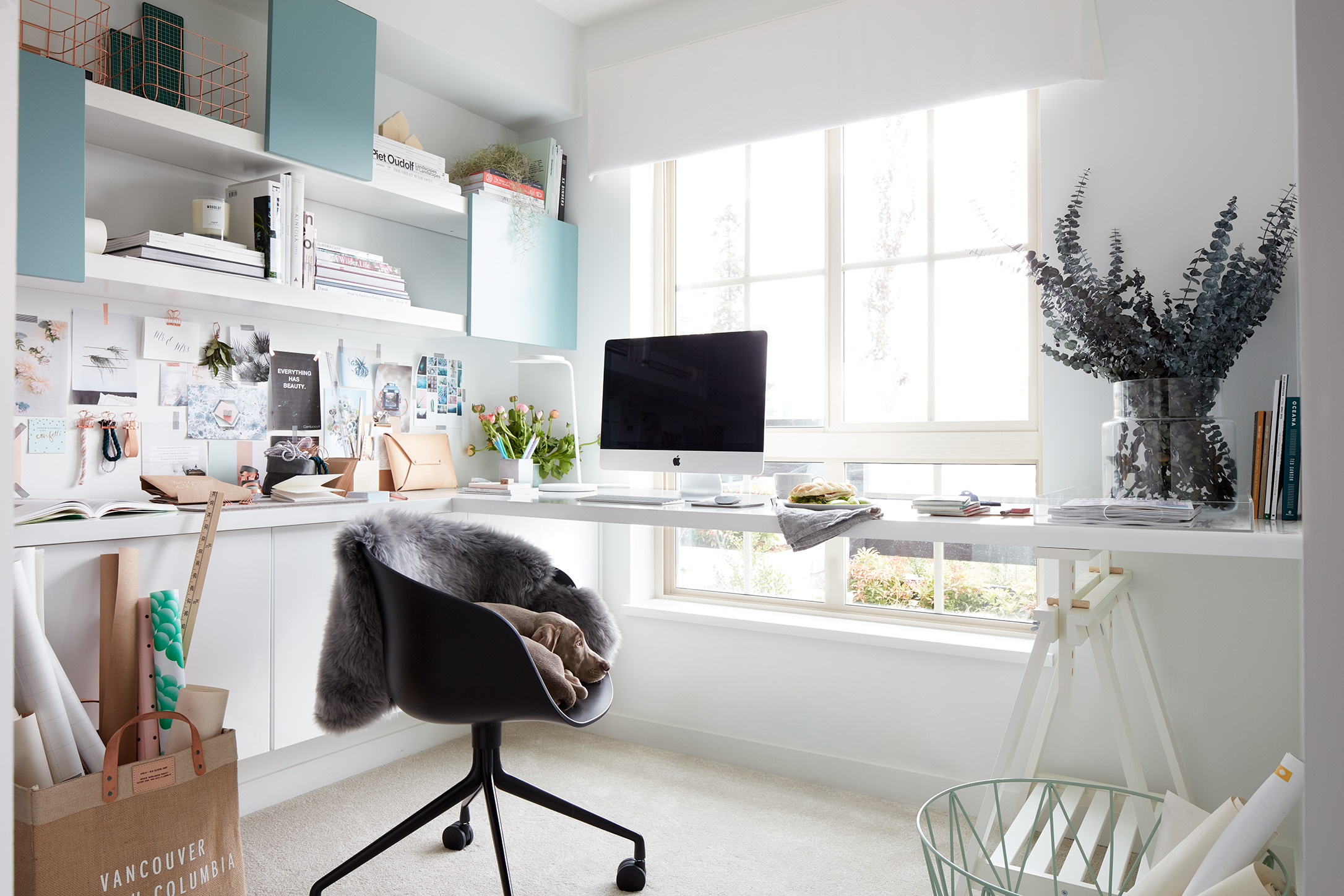 Garage Workshop
A dream home workshop utilizes some basic kitchen components. Painted white SKOGSTA bar stools are accented with leather details and paired with the GROLAND kitchen island – the perfect work surface. A DIY pegboard and FINTROP kitchen accessories help organize workshop tools and supplies.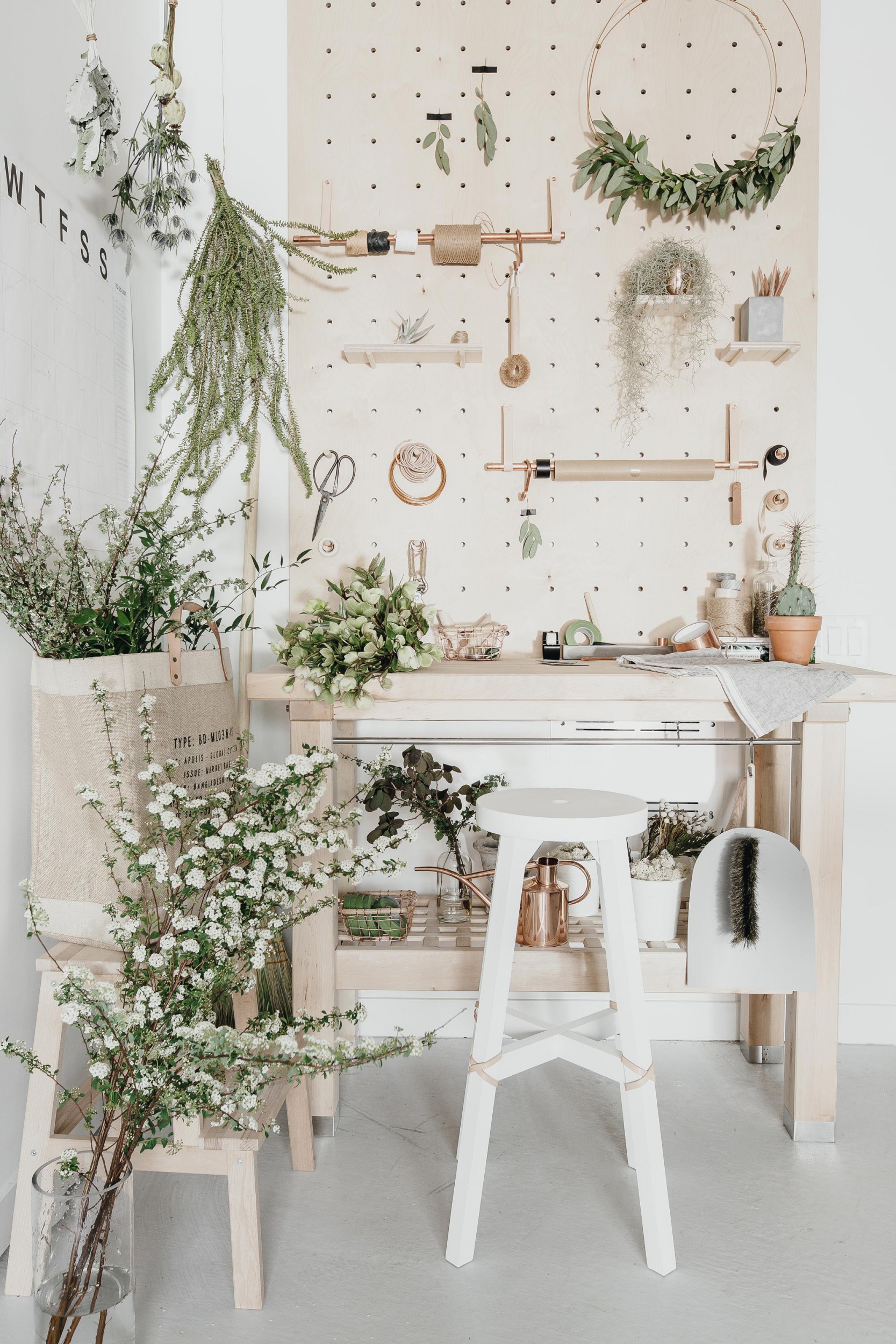 Media Wall
We combined BESTA and SELSVIKEN components for a 9'-0" high feature wall with plenty of open shelving and storage. We elevated the look by surrounding the TV with an Ash wood accent panel and side shelves. Dipped-dyed SVALSTA nesting tables, a cozy SODERHAMN sofa, and a gallery wall of IKEA frames mixed
with feature art completes the look.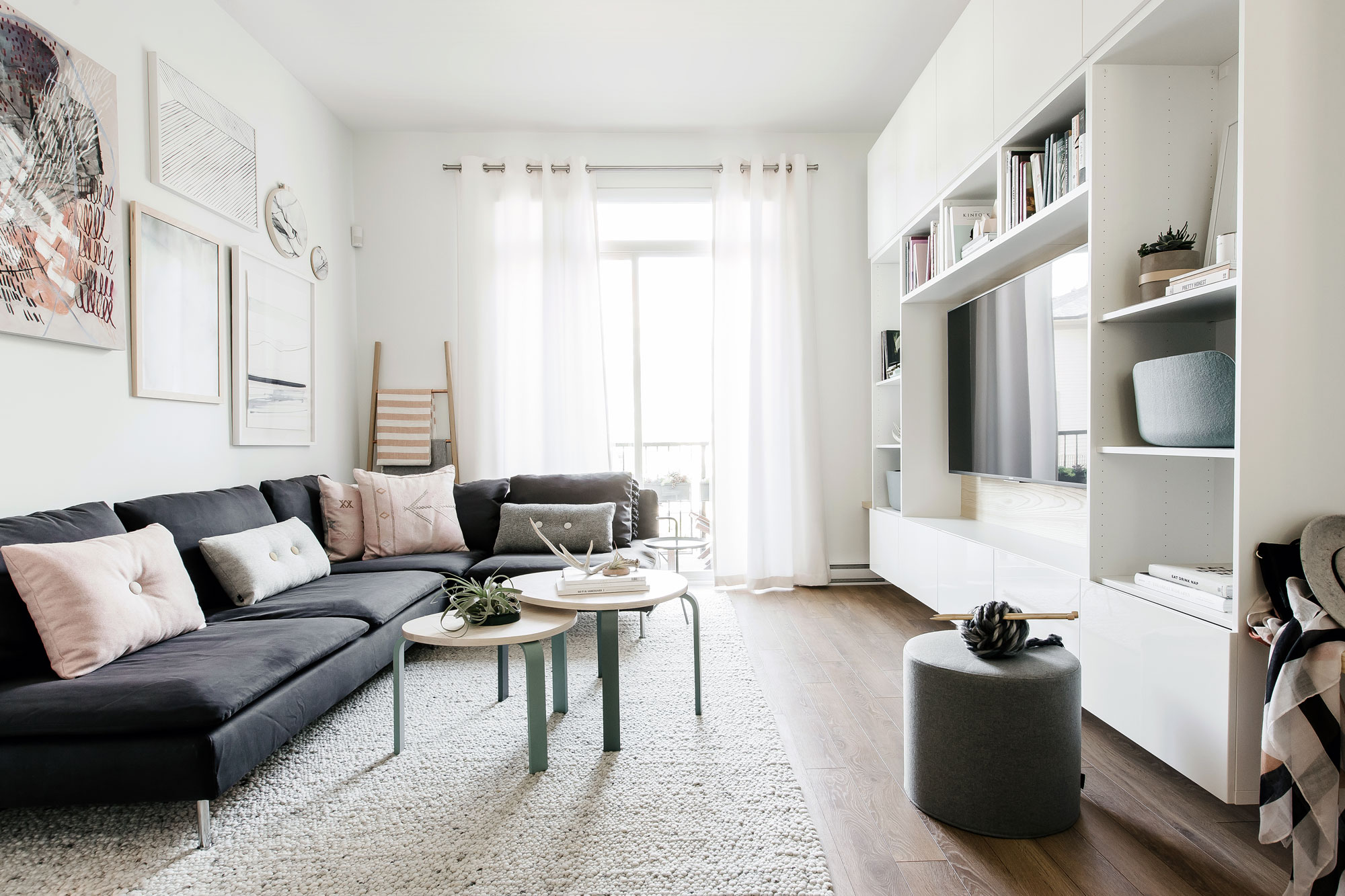 Dining Area
Our design started with BESTA shelf units that create the base for a dining area banquette. We built an open wood cubby to fill the leftover space between standard BESTA units and our walls. DIY cushions complete the banquette and wall to wall mirrors were installed above— a visual trick to enlarge any space. The banquette is complimented by a GREBBESTAND underframe table base hacked with an Ash wood table top. Mix and match the IKEA PS armchairs with other chairs of the same colour to create a random but uniform look.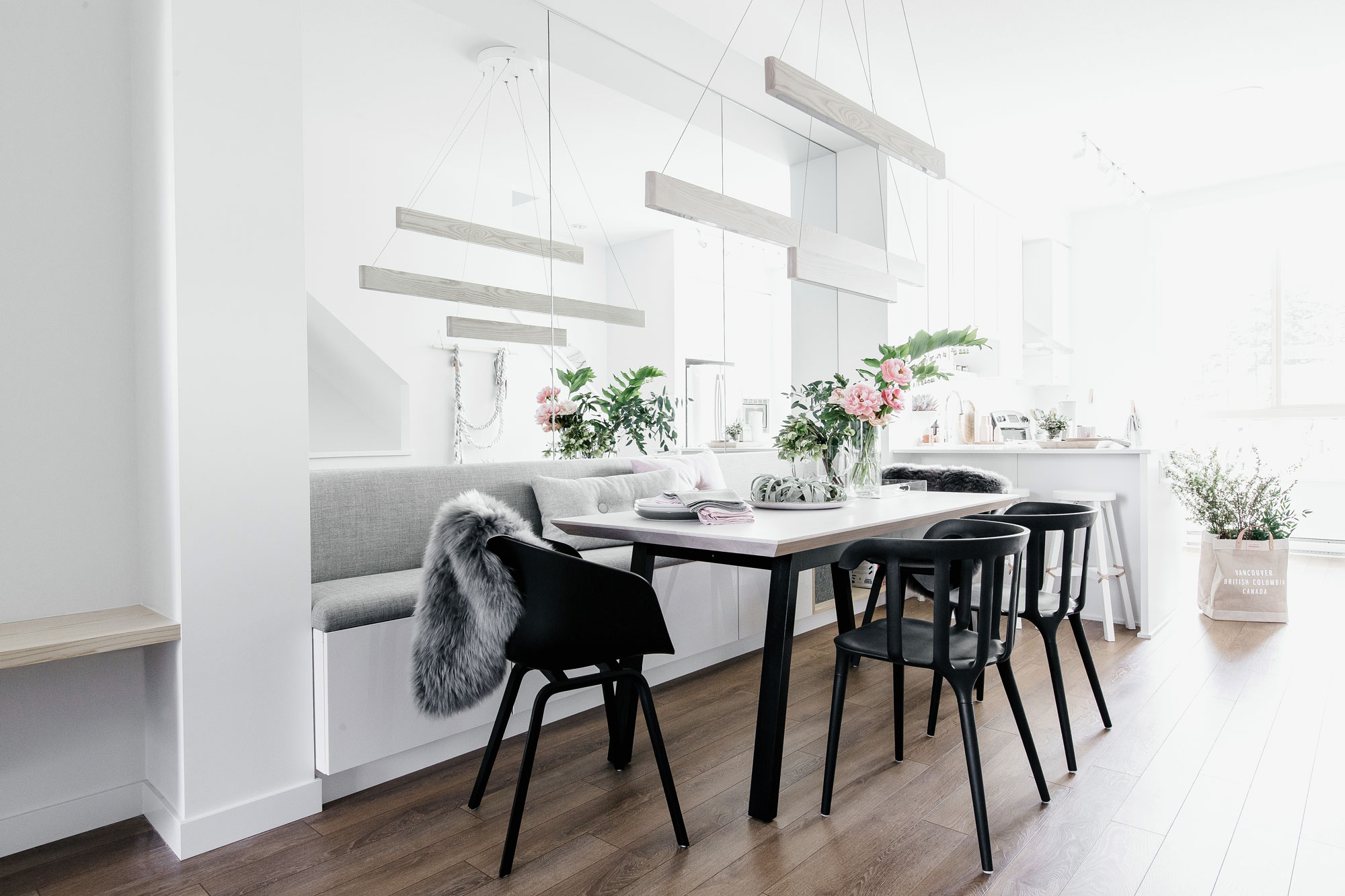 Master Bedroom
A king size MALM bedframe was hacked by gluing a thin layer of foam padding to the headboard, wrapping grey wool fabric across, and securing the fabric with heavy duty staples. Matching side panels were created to extend the upholstered headboard from wall to wall. MALM night tables were combined with wood side cubbies and finished with wood table tops. A collection of RIBBA frames creates a gallery wall above the bed.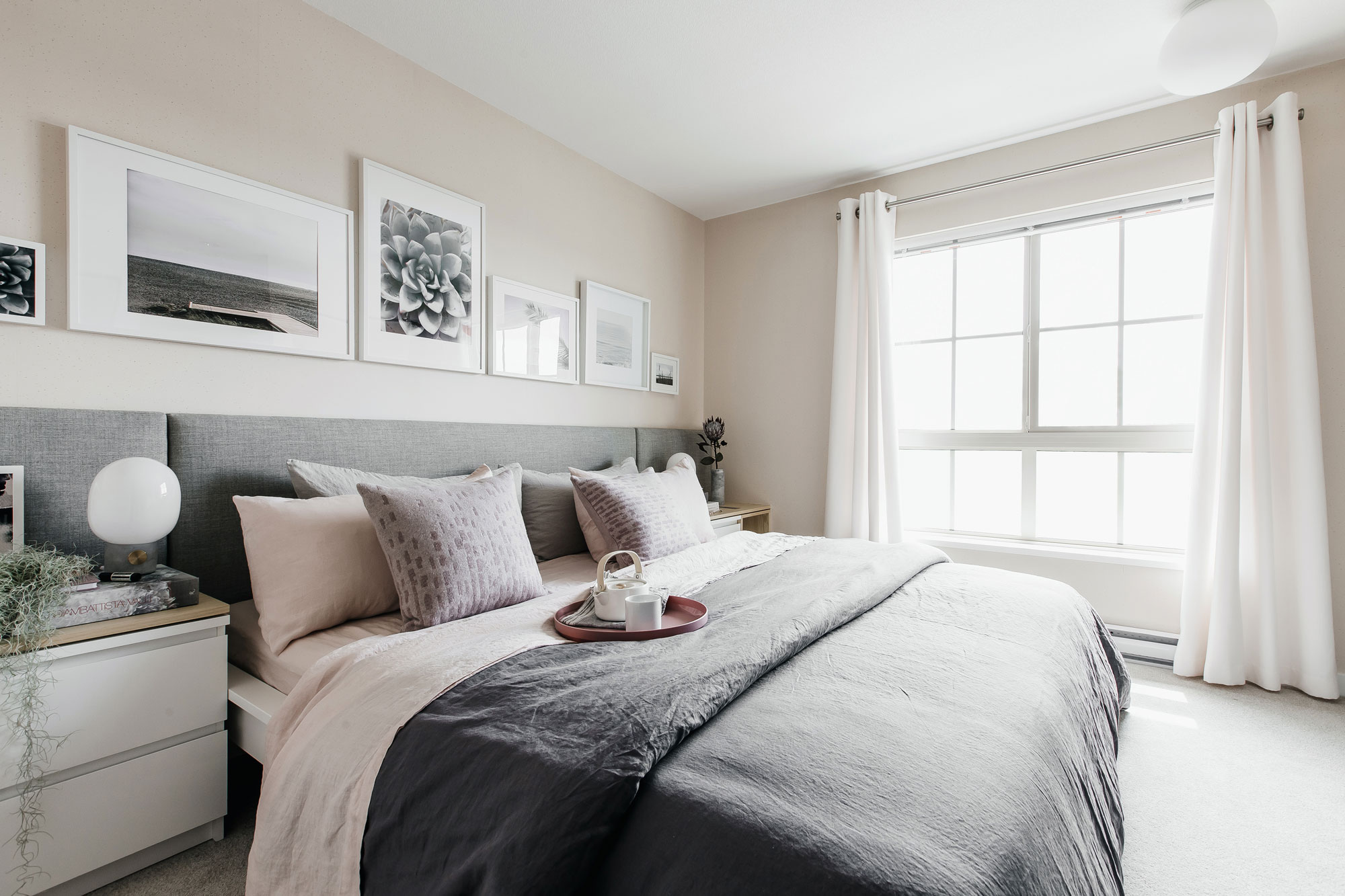 Second Bedroom 
Elevate a DUKEN bed by creating your own headboard slip cover. We chose a simple grey wool fabric to coordinate with our colourful DIY painted wall mural. Wall mounted VALJE cabinets serve as nightstands and the NORNÄS bench is painted white and upgraded with a seat cushion to become a cozy window nook.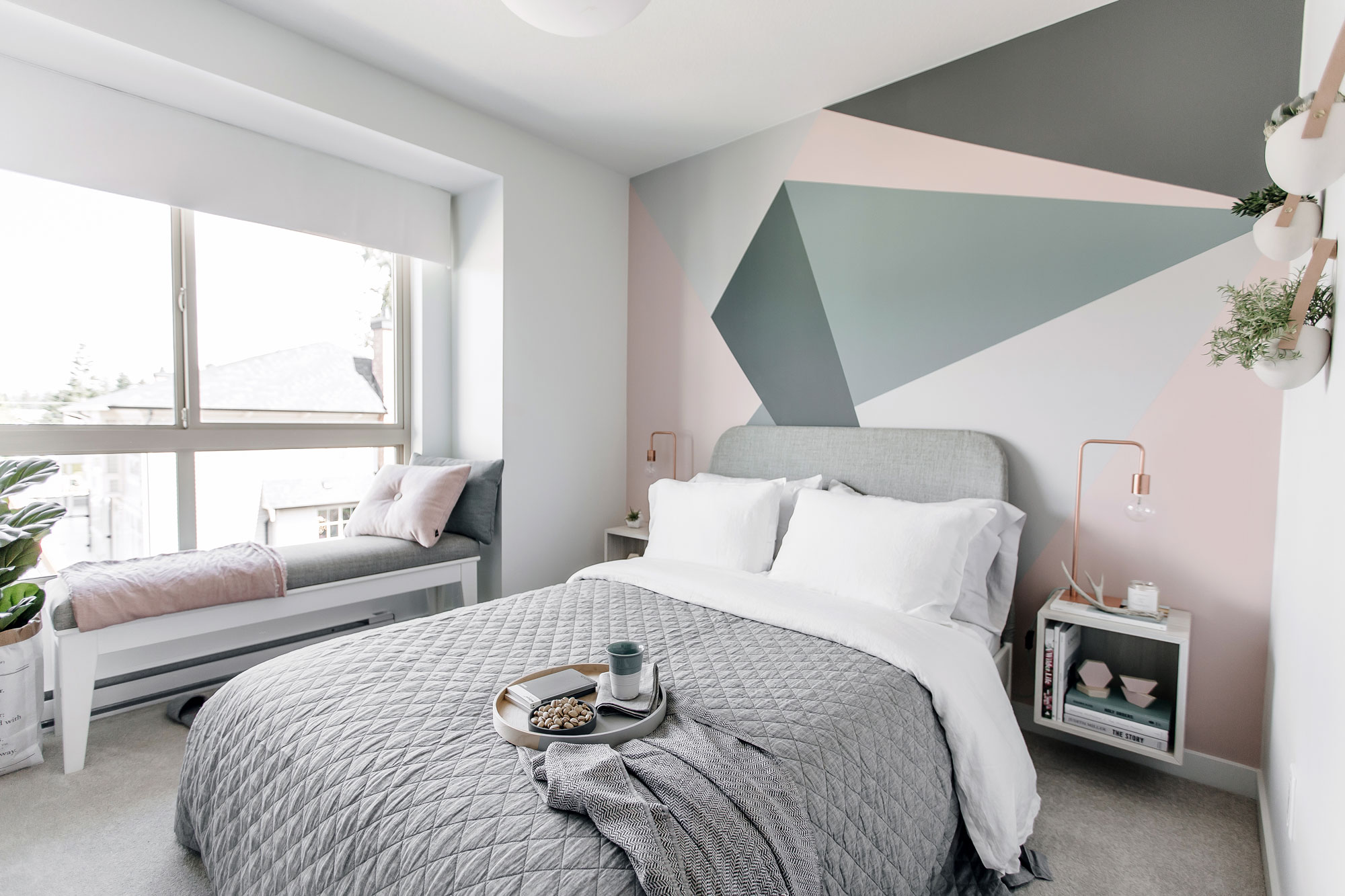 Learn More About a New Mosaic Home
Kitchner is now sold out. Check out Our Homes to find a new Mosaic home in Burnaby, Coquitlam, Cloverdale or Tsawwassen.